If you are on the fence between buying a resale home vs buying a new home, look no further! Read on below and find out why a new home is a clear choice for thousands of new home buyers just like you. New homes by Sinclair Homes are designed to fit your lifestyle and evolve with your long-term plans.
Here are five benefits to consider when buying new vs resale.
Efficient and Environmentally Friendly New Homes
New home construction uses modern and advanced materials and techniques, which result in a more energy efficient home. Better insulation, new and more efficient appliances and heating and cooling systems not only lower the cost of ownership but also help to minimize your environmental footprint and impact. All this, while producing a more comfortable home year round. Sinclair homes are netzero homes, a synonym for quality construction, reliability and energy efficiency. In a new home everything is new, there is no mold, no worries about the structural integrity of your home, no cold breezes in your home, no lingering odours and the best part, it has not been lived in.
New Home Communities are Safer
New homes are built in sought-after locations. Sinclair Homes spends a great deal of time seeking out areas and locations that will appeal to their buyers for the long term and offer amenities like close to nature, biking and hiking, shopping, schools, quick access to HWYs and more. Newer neighbourhoods and available floor plans are generally aligned and targeted to specific demographics, such as Nestings in Simcoe, or The Village Farm in Embro. With many people in your new neighbourhood in the same phase of life that you are, it can be easier to develop a sense of community. A new area that aligns closely with the future plans of buyers can make the decision to purchase that much easier. Developing areas bring new schools, new roads, new communities, and the conveniences that older neighbourhoods may not always provide.
No Bidding Wars on New Homes
Purchasing a home is always one of the most significant decisions that a person can make. In a hot market, where homes sell quickly, the fear of missing out often drives bidding wars and buyers feel pressure to make this important decision quickly. When buying new you can avoid the risk and headache of these high-pressure situations. For first time buyers, there are higher incentive loans that are great for buyers without enough deposit, but who do have enough income. New home construction schedules provide more time for saving for down payments, and for existing home buyers you can lock in a purchase price while still benefitting from on-going appreciation while waiting to sell your current home.
New Homes offer Peace of Mind
Purchasing a new home is turnkey. When you move in to your new house there are no renovations needed, no hidden problems, defects or surprises. You are covered by warranty. There will also be no maintenance costs during the early years of the home and fewer maintenance costs means you save more money down the road. New builds come with peace of mind that money can't buy.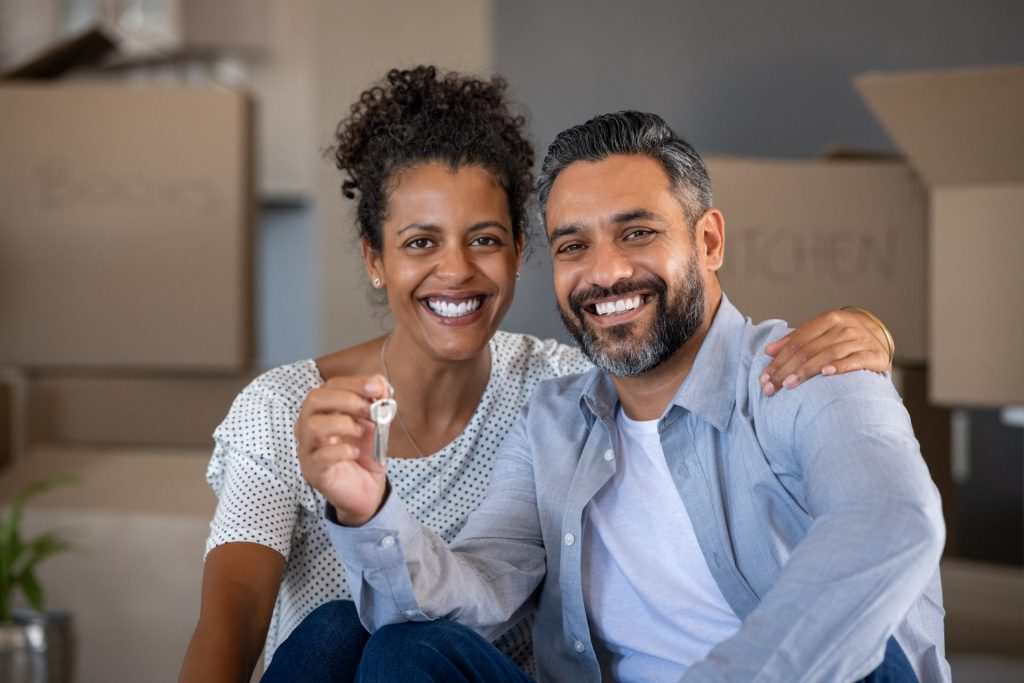 Your Home, Your Way
Now for the best part of a new home. You have a choice! With building your new home, you can choose a floor plan that fits you and your family best. You are able to select and customize the features and the upgrades of your home that will make it… well, your home. Design or customize your nest unique to your accessibility, function, and style. Sinclair Homes offers these services to make your everyday living easier, to enjoy your new home for as long as you want and to make your new home, your dream home.
You can learn more about customizing your new home with us here!
Sinclair Homes is excited to provide you the best living experience for your new home in one of our communities. If you think any of these options suit your tastes and needs, feel free to sign up for one or all of our communities or get in touch.