Location is literally
everything.
Baybounds, the master-planned community by Sinclair Homes, will feature exquisitely-crafted 2 and 3 bedroom townhomes with luxurious finishes, gourmet kitchens, room to create a homeoffice or study area and beautiful outdoor spaces.
You will enjoy views in all directions of the highest point of the ridge – we promise it will make you want to get out and explore what's on the other side.
Sign up now for more info!
Coming soon to Georgian Bay in Meaford.
Year-round, modern, country-coastal living.
That perfect blend… of everything.
Don't miss out on this exciting new home community. Register now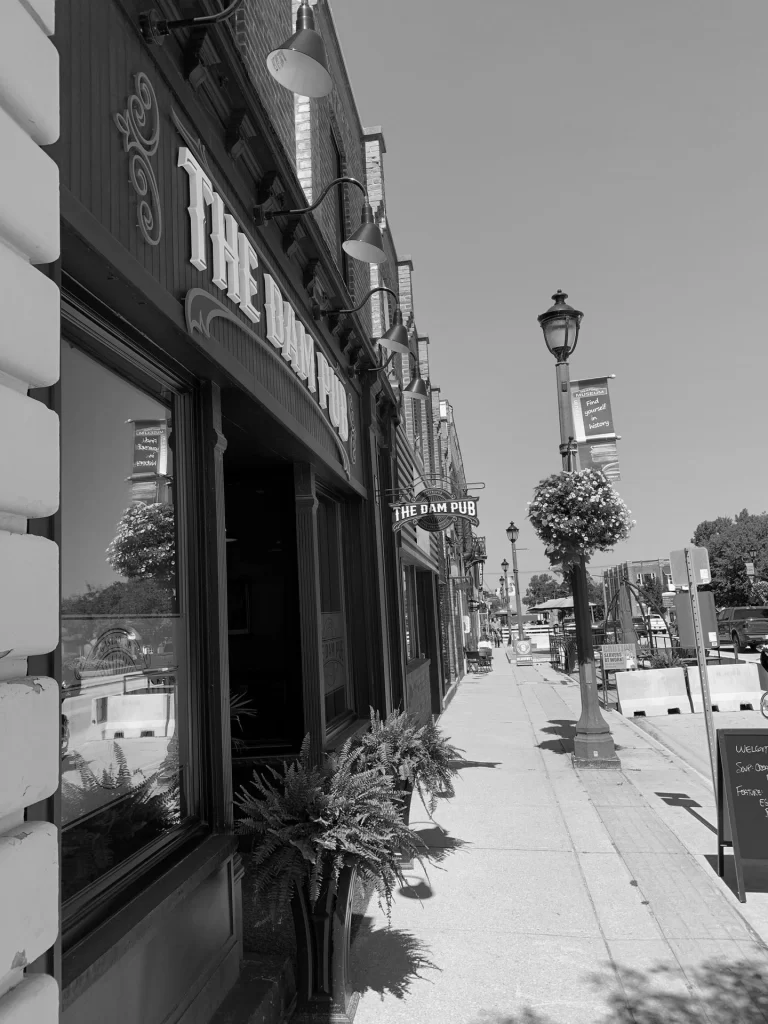 Four season community.
Away from it all yet close to what matters.
Baybounds has been imagined as a community of 24/7/365 vacation homes.
Set amongst a perfect blend of natural amenities and the urban lifestyle, surrounded by miles of trails to explore, walking distance to the beaches of Georgian Bay, conservation areas, parks, minutes to downtown with trendy restaurants, craft breweries and only minutes to superb shopping and the ski hills of Blue Mountain.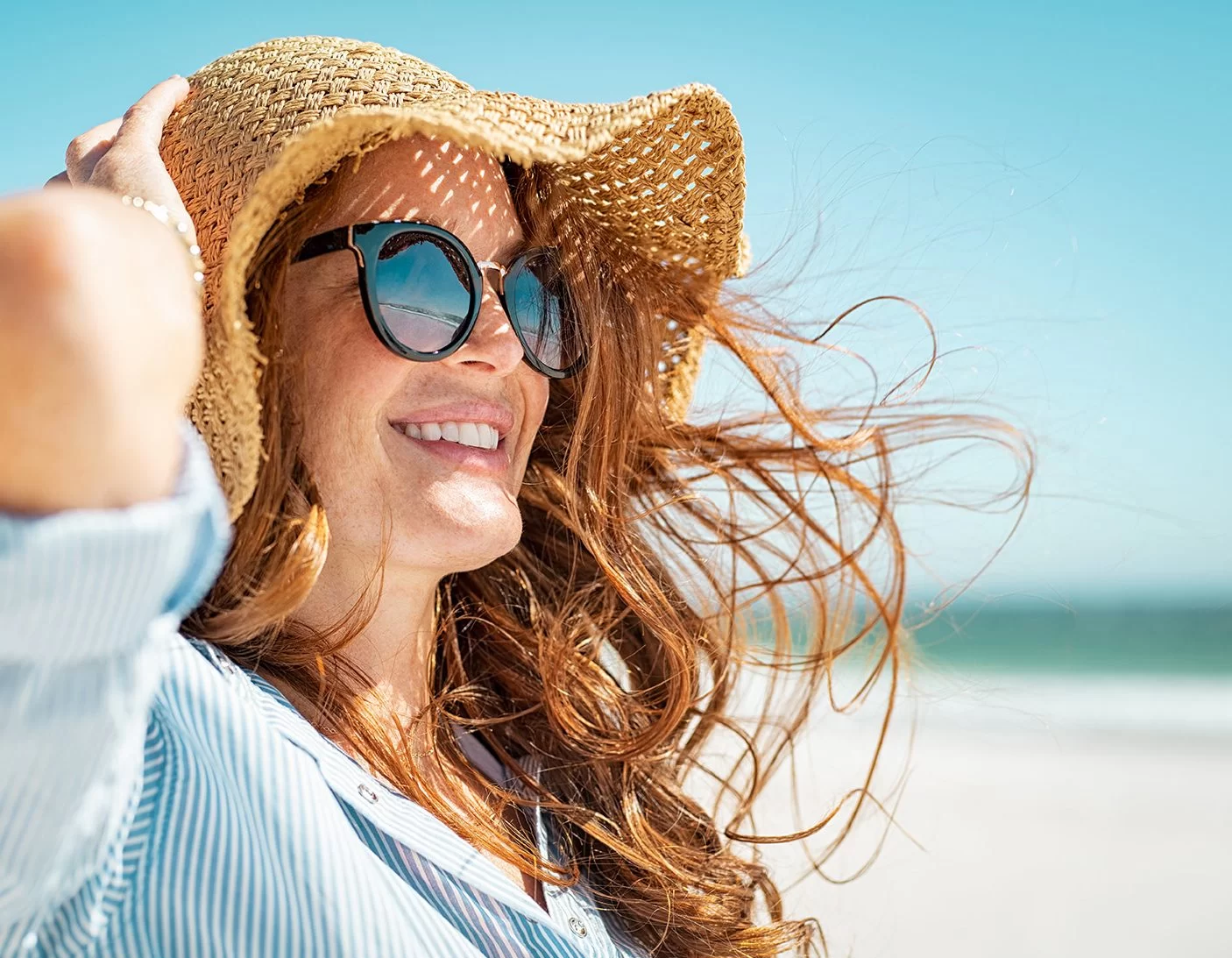 walking distance
to the beaches of Georigian Bay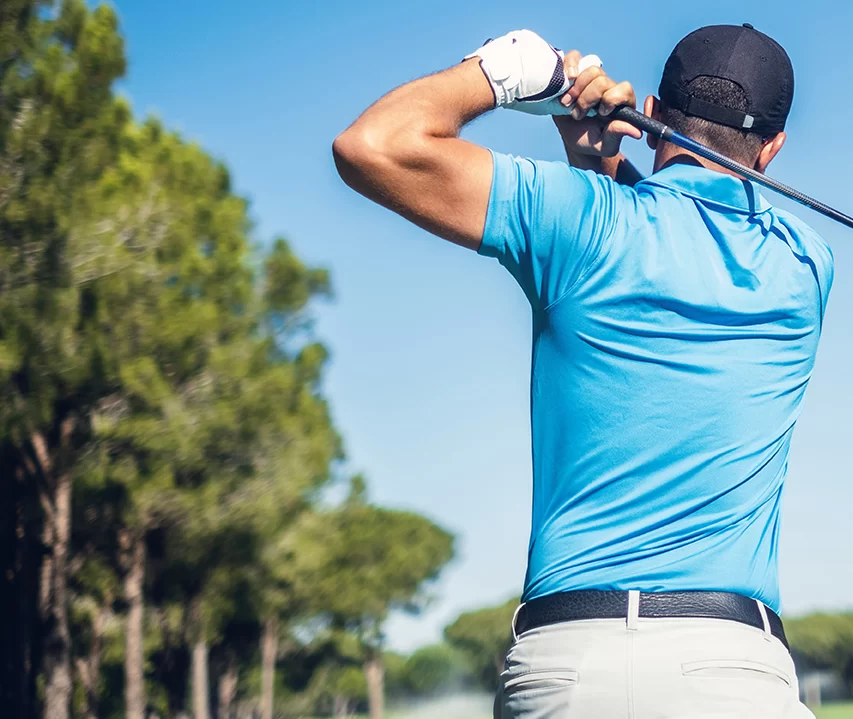 next door to
Meaford Golf Club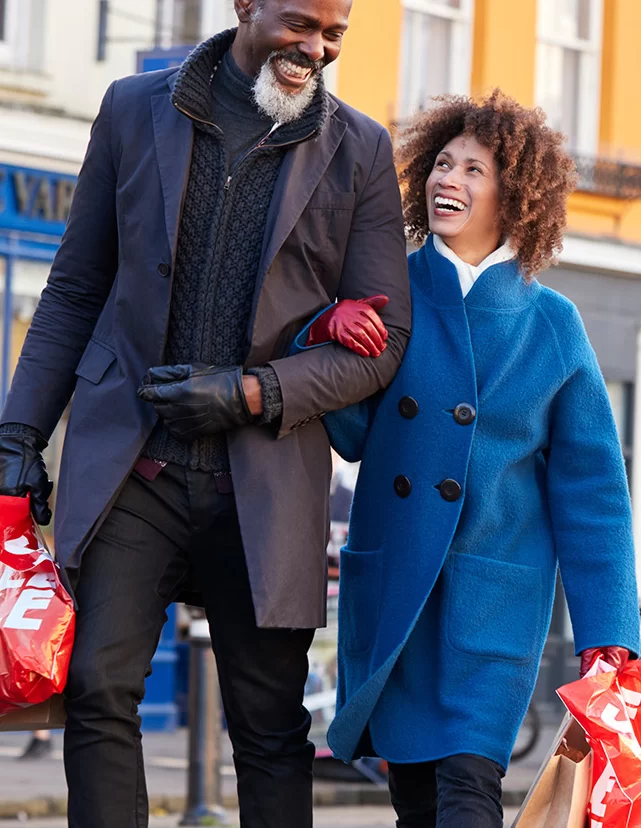 three minutes
to shopping
and entertainment
20 minutes to
Blue Mountain Ski Resort
You'll lack nothing in Meaford – except big city hassles.
Just two hours north of Toronto, Meaford is the ultimate escape from the stress, congestion and expense of big city life. A full range of activities are on offer here that enable residents to remain socially engaged, sports-minded and outdoor-focused. No wonder this vibrant Georgian Bay town of 11,000 is a magnet for people looking for something better.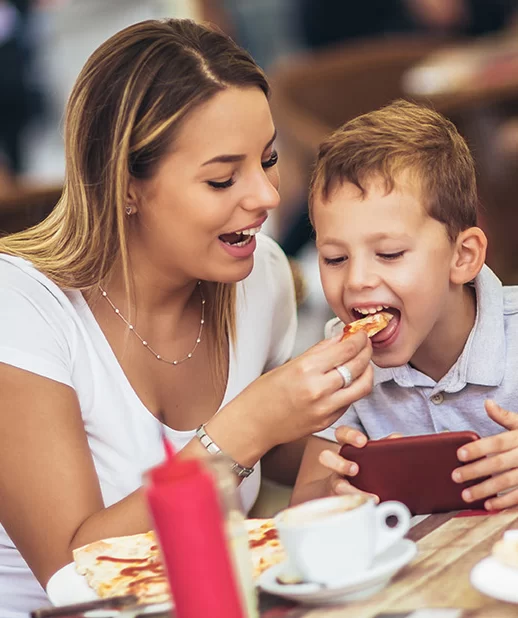 Small town; big town amenities
Nearby restaurants, pubs, wineries and entertainment, groceries, hospital and a new school for kindergarten to Grade 12 students, are only minutes away.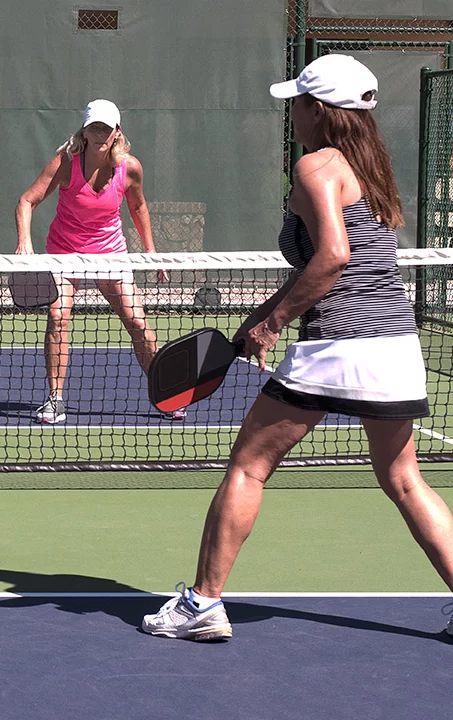 Pickleball any time you want
Activities you'll enjoy in this community by the Bay include the phenomenon known as pickleball.
A fun, easy way for folks of all ages to stay in shape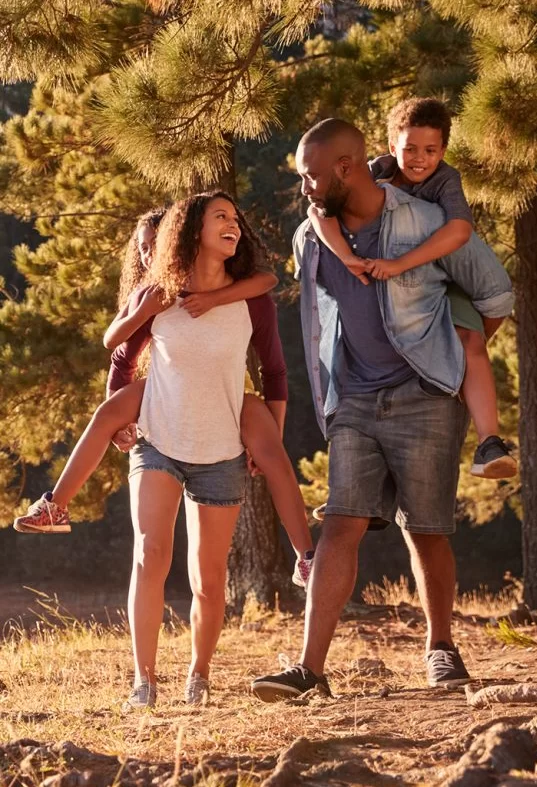 Trek the Georgian Trail
34 km long Georgian Trail spoils walkers, joggers, cyclists, cross-country skiers and snowshoers with the region's boundless natural beauty.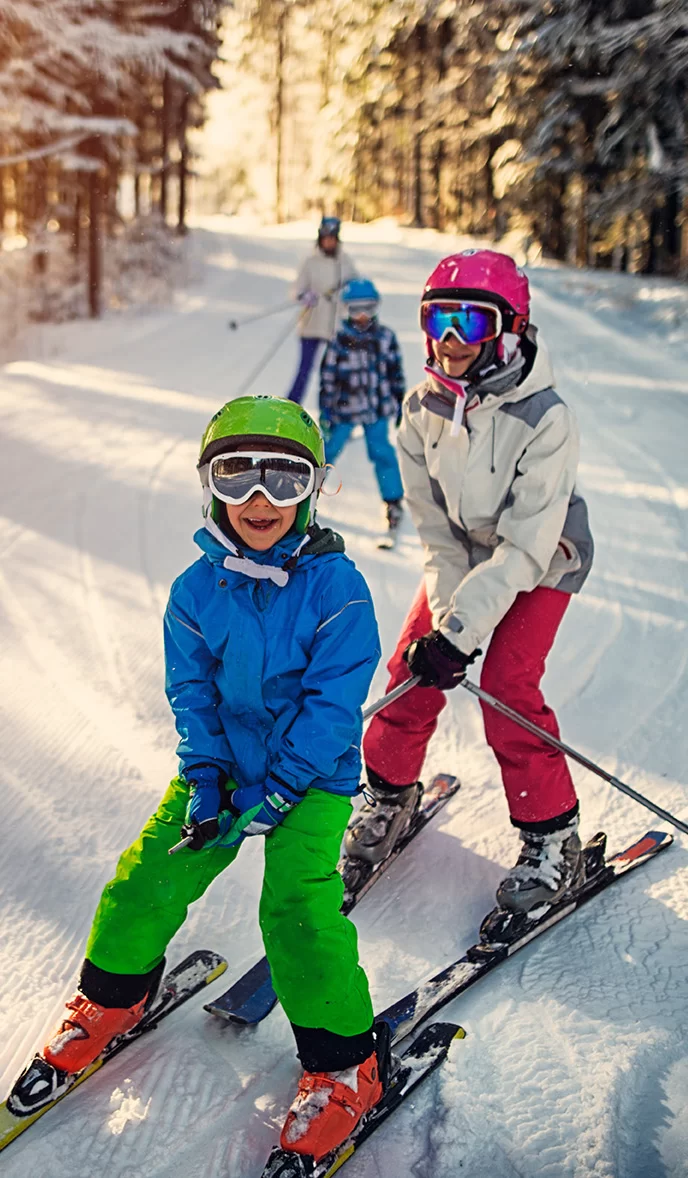 Skiing Blue Mountain
Just 20 minutes' drive from Collingwood's Blue Mountain Village, Baybounds was made for skiers and boarders.
Be first in line to view floor plans, plus receive
pre-construction pricing, and VIP access.
Don't Miss out on this opportunity! Register Now.
Party it up, exercise,
do business. Or all three.
Complementing your all-season lifestyle is a range of facilities and spaces, including the main clubhouse. It will be well-equipped with indoor amenities such as a gym, party room, and for those working from home,
a meeting room.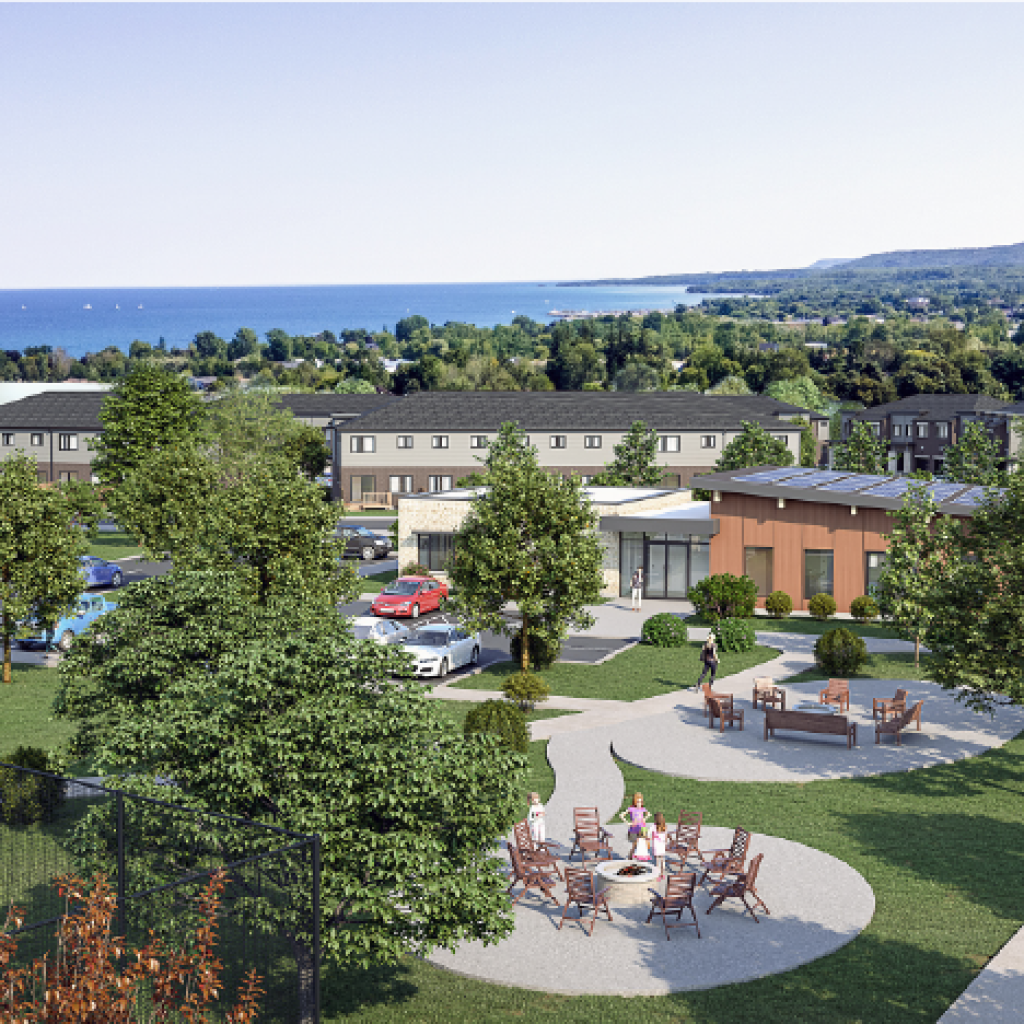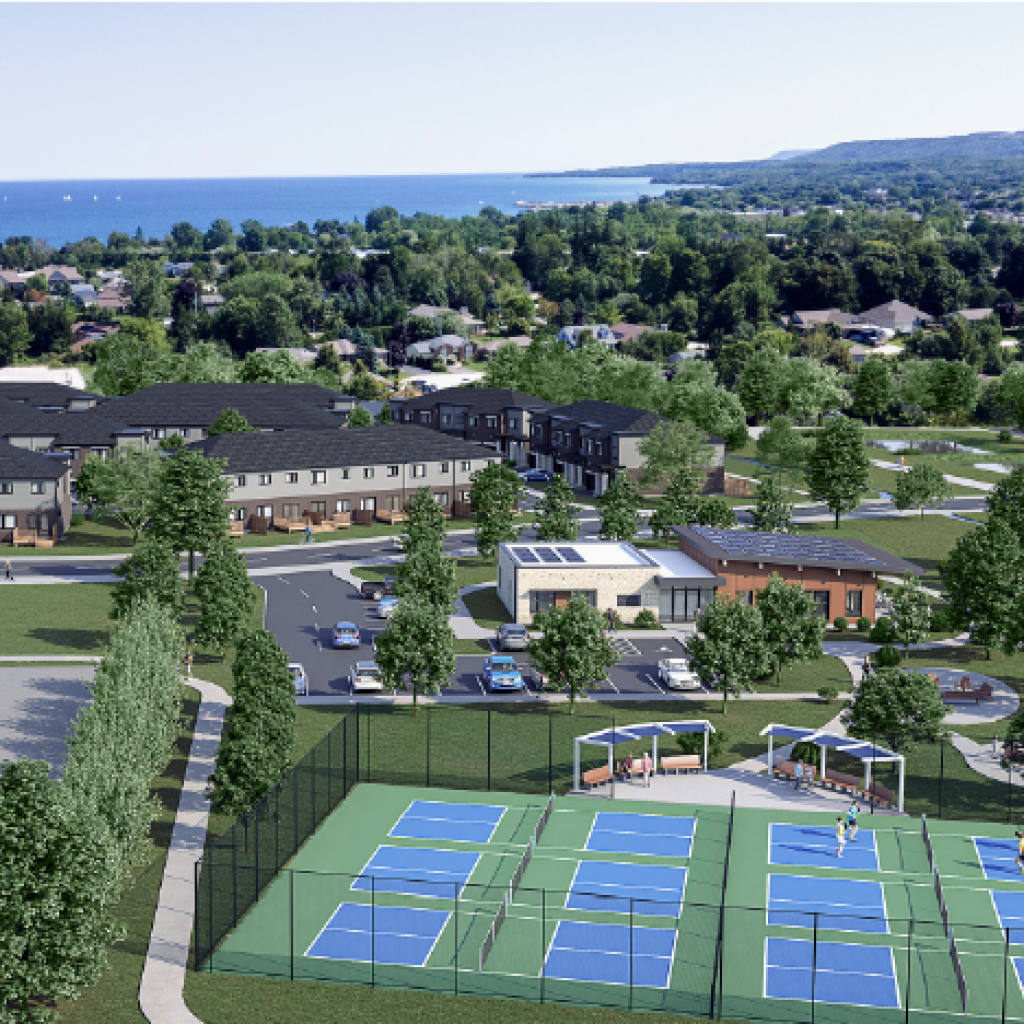 Be first in line to view floor plans, plus receive
pre-construction pricing, and VIP access.
Don't Miss out on this opportunity! Register Now.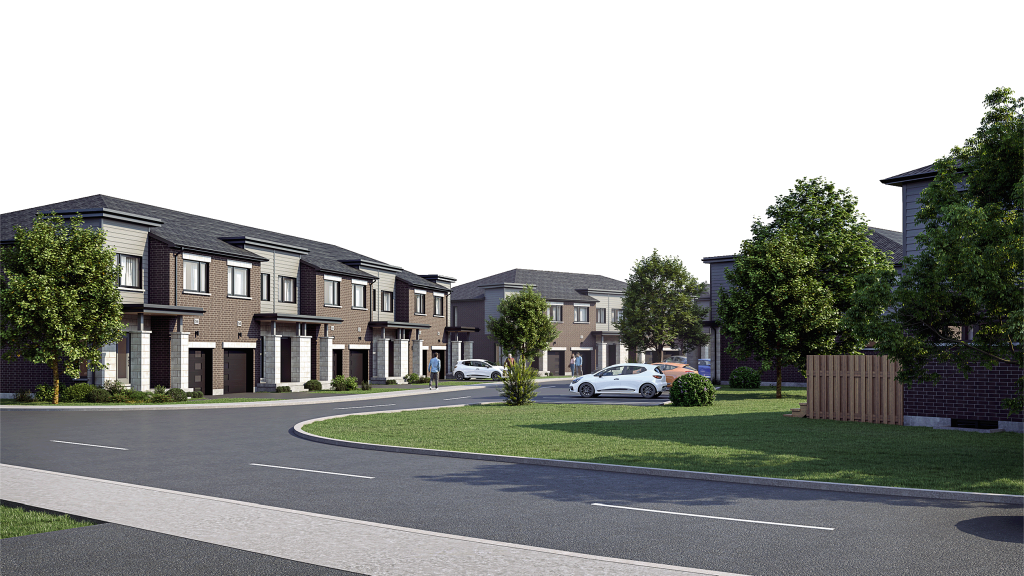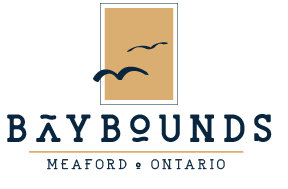 Contemporary
architecture in a
Netzero® environment.
Baybounds homes have been designed as an esthetically tasteful and environmentally responsible addition to the town of Meaford.
In placing timeless architecture within a friendly community layout, we have tried to make Baybounds an irresistible choice as a residence for a range of ages and lifestyles.
Baybounds…
a vision bespoke.
This extraordinary neighbourhood will come to be in a thoughtfully imagined multi-phase and multi-neighbourhood roll out.
Each neighbourhood will offer a different lifestyle opportunity with a central community club house loaded with amenities.
New homes for every lifestyle.
Regardless if you're looking for a townhome, bungaloft or a condo, or you just want your own vacation home and love spending time outdoors, gardening and entertaining in your own backyard. Or you prefer maintenance free living, you will find the new homes at Baybounds very much to your liking.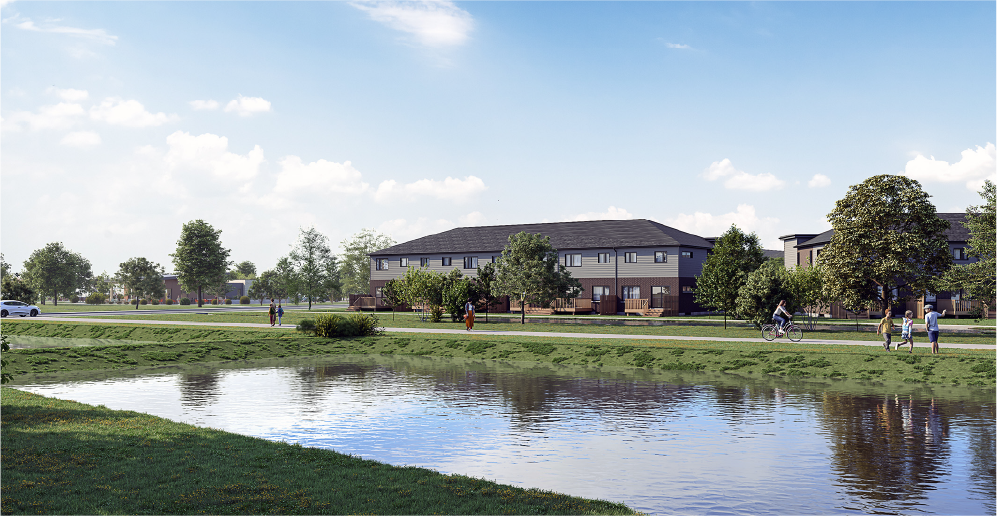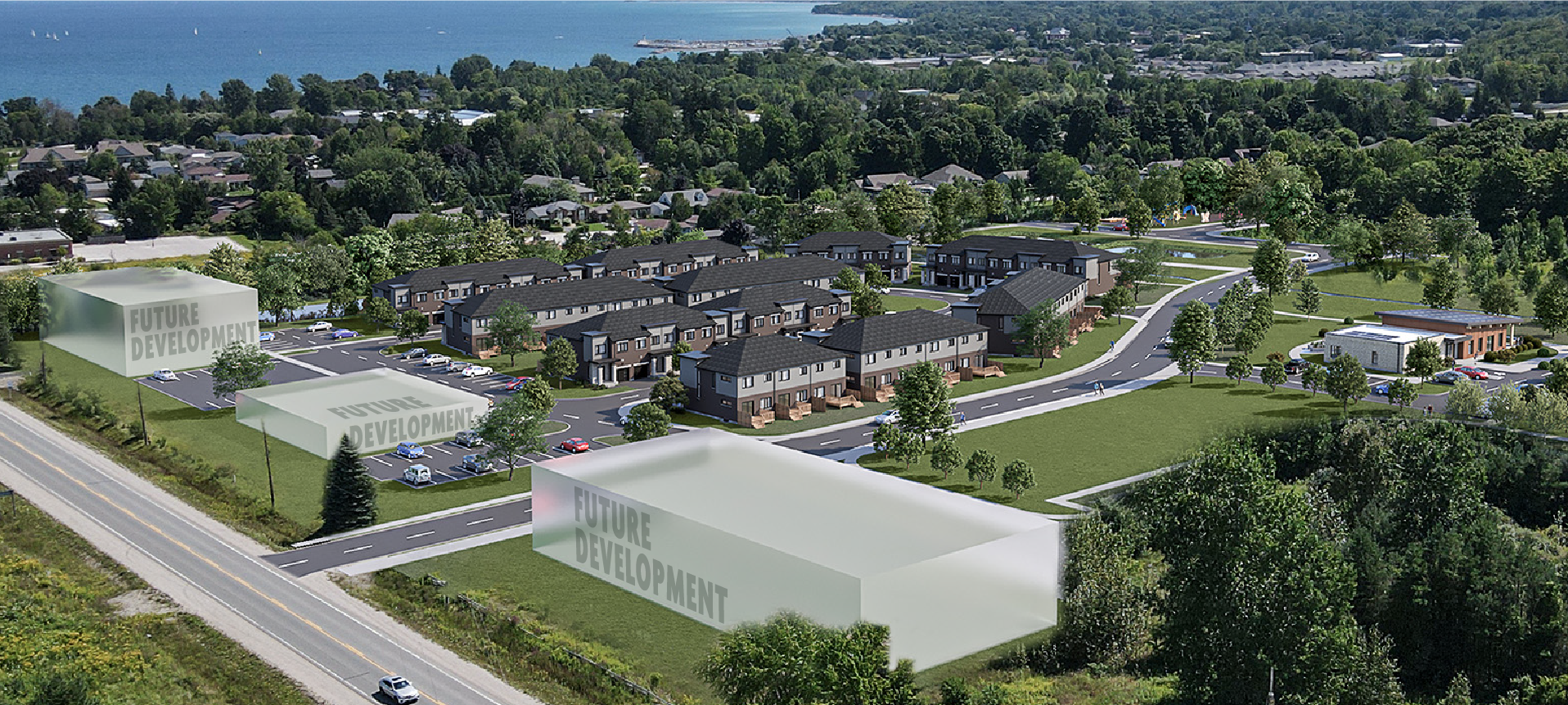 A master-planned community of four distinct neighbourhoods.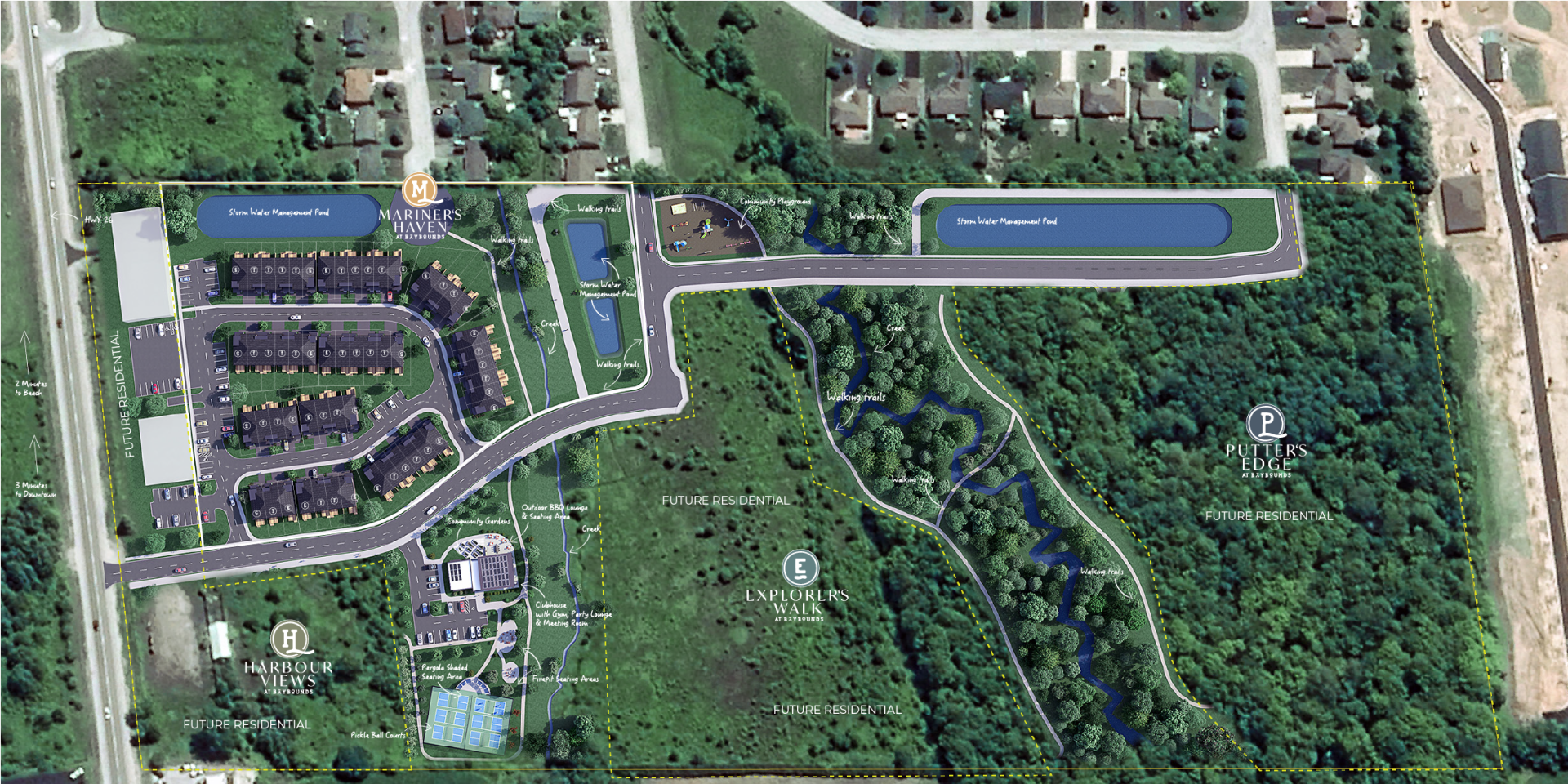 Be first in line to view floor plans, plus receive
pre-construction pricing, and VIP access.
Don't Miss out on this opportunity! Register Now.
Setting our own precedents
for excellence.
A warm and welcoming interiors will greet you and your guests upon arrival at your home at Baybounds.
Designed with attention to detail and luxurious finishes from floor to ceiling, these elegant interiors will make anyone feel right at home.
Experience your new home virtually and from the comfort of your own sofa.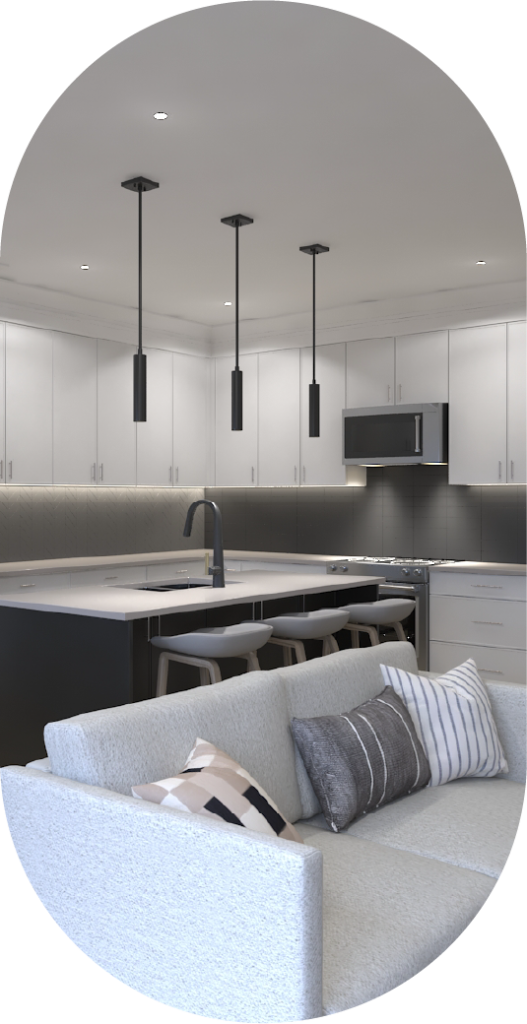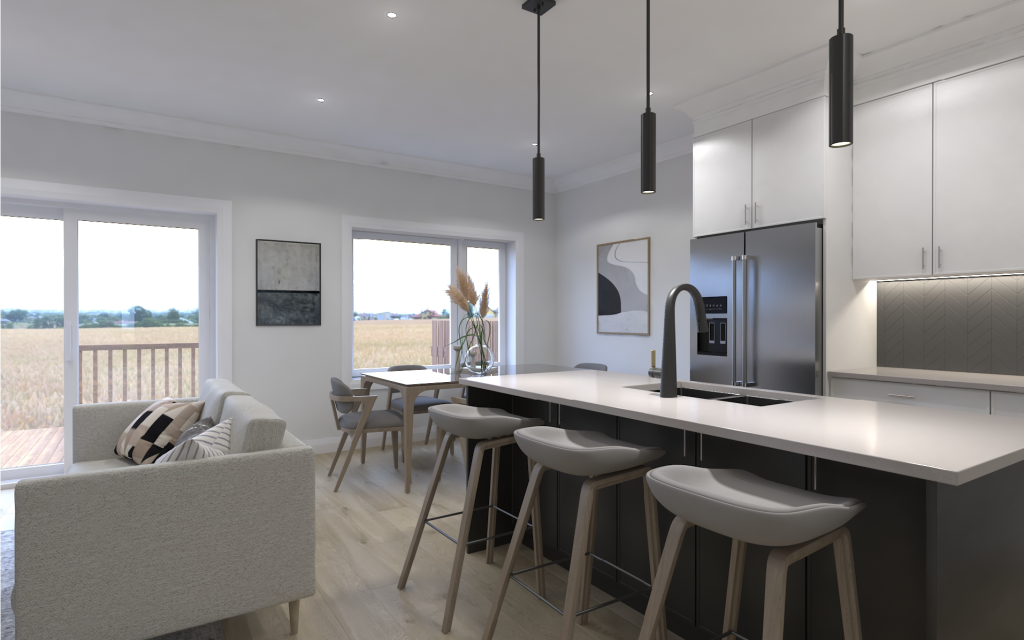 Netzero®
meets exquisite
interior design
and architecture.
Together, they build a healthier and comfortable home.

Click here to learn more about
the benefits of a Netzero Homes
The legacy of
Sinclair Homes.
An elevated build ethic.
Family-owned and operated, based in Kitchener, and active in select communities across Southwestern Ontario, Sinclair Homes has always charted its own distinctive course. Warren began with a vision of a dependable, reputable and accessible home builder that exceeded construction standards and customer expectations, while always accentuating the human details.
Our specialty – creating well-built single-dwelling homes for families, empty nesters, and others – is matched by our deep industry experience and commitment to craft.
Built-in energy efficiency
Our built-to-last ethic is founded on efficiency and a better tomorrow for our environement and our new home owners. This includes adherence to industry-leading building practices that not only exceed Ontario Building Code standards for home energy efficiency, but also meet the Ontario Power Authority's New Home Construction EnerGuide Standards.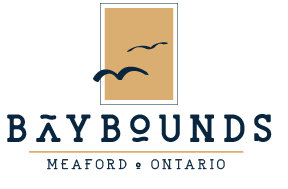 Don't miss out on this amazing
new development.
Register now!
Copyright © 2022 Sinclair Homes. All Rights Reserved.
All artist's or architectural renderings, sketches, graphic materials, prices, plans, specifications, terms, conditions, statements, features, dimensions, amenities, existing or future views and photos depicted or otherwise described herein are proposed and conceptual only, and are based upon preliminary development plans, which are subject to withdrawal, revisions and other changes, without notice, as provided in the purchase agreement. They should not be relied upon as representations, express or implied, of the final detail of the proposed improvements. All improvements, designs and construction are subject to first obtaining the appropriate Municipal and Regional approvals and local permits and approvals for same. Any features described for the residences are representative only, and the Developer reserves the right, without notice to or approval by the Buyer, to make changes or substitutions of equal or better quality for any features, materials and equipment which are included with the unit. All depictions of furniture, appliances, counters, soffits, floor coverings and other matters of detail, including, without limitation, items of finish and decoration, are not necessarily included in each unit. Furnishings and finishes are only included if and to the extent provided in your purchase agreement. Nearby existing properties and proposed projects and facilities are not owned by, and are not being developed by, the Developer, no representations or warranties are made as to whether or when they will be developed, or if developed, as to their nature, size, appearance or quality. Certain adjacent or nearby green space areas, and other areas and improvements depicted or described herein, are conceptual only and may not reflect currently existing, proposed or other potential improvements for such sites. Accordingly, the Developer makes no representations or warranties whatsoever regarding what, if anything, will be included within any adjacent or nearby properties.