Before we dive into the next big thing in homeownership, picture this: privacy, peace and quiet, a world of little traffic, less stress, lower costs, plenty of space to roam. No this isn't a dream, it's the countryside! Homeowners everywhere are re-discovering their roots and moving out to the country. The many benefits of living in the country are starting to outweigh the convenience that city life once was. If you're looking for a sign to move out of the hustle and bustle of the city and suburbs, we've got five for you now.
Analysts have recently described small towns as "supercharged". These smaller communities have outgrown their former reputations for lower incomes, fewer resources, and seclusion. Many small towns in Canada have risen to the top of the rankings because of their high incomes, population growth, and proximity to urban economies.
Residents have greater opportunities than ever, having access to the same amenities suburbs offer, while enjoying the benefits of rural living.
Farm Tourism
One of the greatest benefits of country life comes from the thriving farm industry that powers it. An understanding of the hardworking lifestyles of the surrounding areas makes many rural homeowners proud to live in a bustling economy. As one of Canada's leading agricultural regions, Norfolk County farmers are Canada's Number One Growers of asparagus, cabbage, sour cherries, ginseng, other specialty vegetables, peppers, pumpkin, squash and zucchini, strawberries, and sweet corn. Known as "Ontario's Garden", Norfolk County, is one of the most diverse growing regions in the world, and is home to over 20 varieties of Apples and Pears, which are marketed around the world by The Norfolk Fruit Grower's Association.
Developing healthy relationships with food should begin with learning about where and how food is grown on farms. Imagine being able to experience that in your own backyard!
Next door to Nature
Living closer to nature can do wonders for your health! A 2007 study from Mind, a leading U.K. mental health organization, found that 95% of people interviewed said their mood improved after spending time outside. Results found nature relieved stress, depression, and anxiety while promoting states of calmness and balance.
Accepting what nature has to offer can also contribute to physical wellbeing, reducing blood pressure, heart rate, and muscle tension. As the economy adapts to an ever-larger portion of the population working from home, the opportunity for new homeowners to enjoy the benefits of being closer to nature is rapidly expanding too!
Explore wide open spaces with dedicated trails for walking, hiking, cycling, snowmobiling and more. Discover Norfolk county's many golf courses,  or stop in to the wineries, breweires, and antique markets. Go fishing, bird watching, or just enjoy star gazing in night skies that you would never see in the city.
Clean Air
The countryside brings fresh, clean air, away from factories, major traffic arteries, and being closer to large open spaces and green regions. The field crop agriculture today is looked at as one of the solutions to global climate change. Corn and soybeans grown through non-till farming techniques can help remove major greenhouse gases from the atmosphere. Living in the country means being surrounded by acres and acres of air filters!
No hustle
Waiting in traffic can be the worst! The total cost of traffic associated with lost time and wasted fuel exceeds $100 billion per year. Living in slower-paced, less populated cities and towns greatly reduces stop and go traffic, while giving you more time for whatever you like, including enjoying your new Sinclair Home.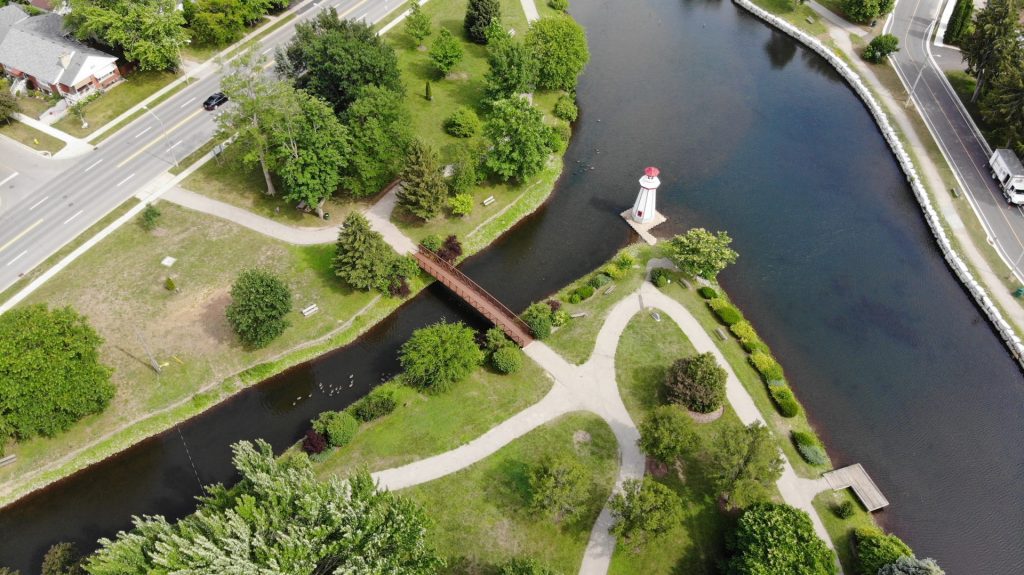 Safe Communities
Norfolk County has one of the lowest crime rates in Canada. The Canadian Centre for Justice Statistics reports that Norfolk County is among the Top 30 safest communities, in a comparison on 201 municipalities' violent crime severity indices.
Sinclair Homes is excited to provide you the best living experience in your new home in one of our communities. If you think any of these options suit your tastes and needs, feel free to sign up for one or all of our communities or get in touch.