Unless you live in or around it, you have probably never heard of it but Embro, a small town in the heart of Southwestern Ontario is all abuzz lately.
Tucked away from it all, some 15 minutes drive from Woodstock and Stratford, 25 minutes drive from London, Ontario and just 10 minutes away from HWY 401, you will find a quiet and a safe retreat for your family, The Village Farm in Embro.

Sense of community
Imagine a season of festivals, scenic drives everywhere you go, endless farm fields and mature forested areas as far as your eye can see. 
One of the most popular seasonal festivals in Embro is the Highland Games. Every year on July 1st, thousands of all ages from all over Ontario, head out to Embro to witness the Highland Games, the oldest annual event of its kind across all of Ontario. 
A special annual treat for all animal lovers is Canada's largest Breed specific event, Wienerfest a fun family event to celebrate the breed that we all love – Dachshunds! Learn more about this family event here
Big Cheese Days
The Oxford County Cheese Trail celebrates the region's soft spot for cheese 365 days a year. The trail's cheese makers, restaurants, retailers and attractions kick things up a notch during Big Cheese Days with special offers, interactive experiences and delicious tastings spread across 23 one-of-a-kind stops.  
View or download the map of the Oxford County Cheese Trails and vendor locations.
The Embro Fall Fair is another exciting family festival and event in Embro.  Between the parade, the rides, the shows, the exhibits, and the events, there is always so much to do. Here you can find a full list of festivals and events in and near Embro.
With so much to explore, The Village Farm in Embro is a perfect place where you can let your roots grow and settle.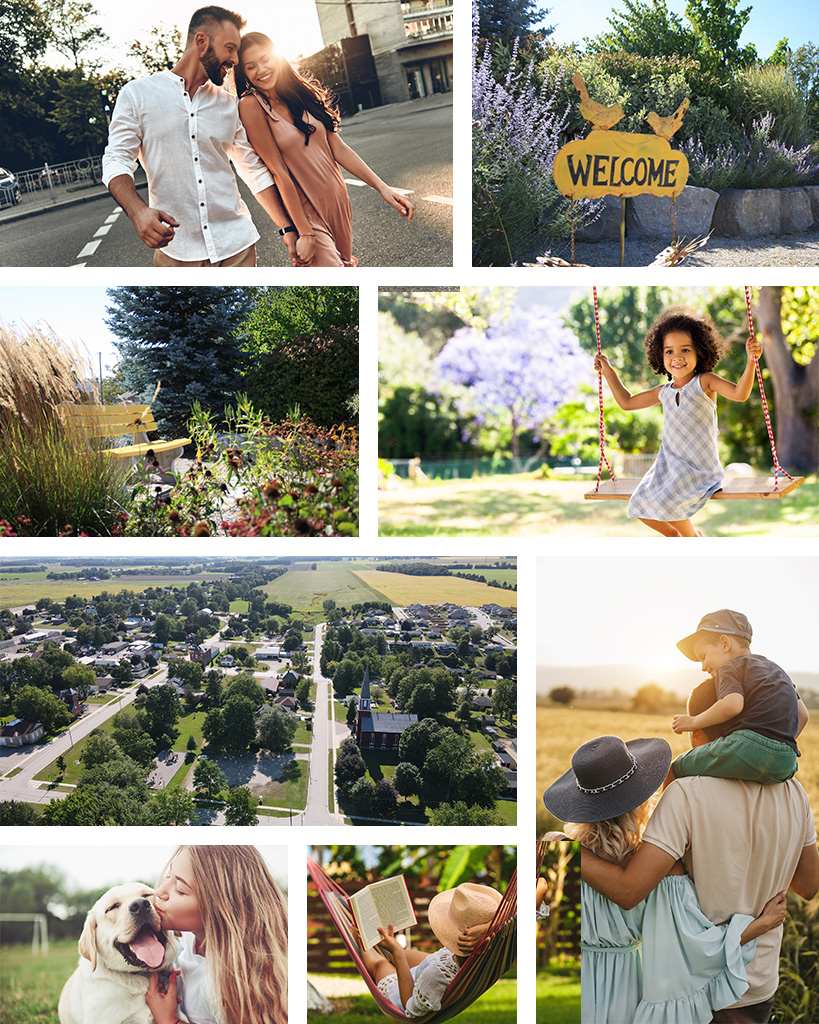 Healthier Homes For Modern Families 
Keeping up with outdoor maintenance of your home is essential! 
Experience the difference of a convenient home. Close to friendly neighbourhood shops, restaurants, cafés, golf courses, sport fields, forested trails, parks and schools. The Village Farm in Embro is a new home community with single detached homes for families seeking quality, comfort,* energy efficiency and a healthier indoor environment.
Your new home at The Village Farm in Embro combines modern exterior designs and open-concept floor plans, built to the highest standards of Netzero building science. 
New homes designed for luxury country living and todays families with features like: 
Cozy living room.
Convenient 2nd floor laundry.

Elegant dining room.

Gourmet kitchen with breakfast bar.

Spacious primary bedroom suite.

Double sinks, granite countertops and 

glass shower enclosure.

Oversized kitchen island.

 

Oversized rear patio and front porch.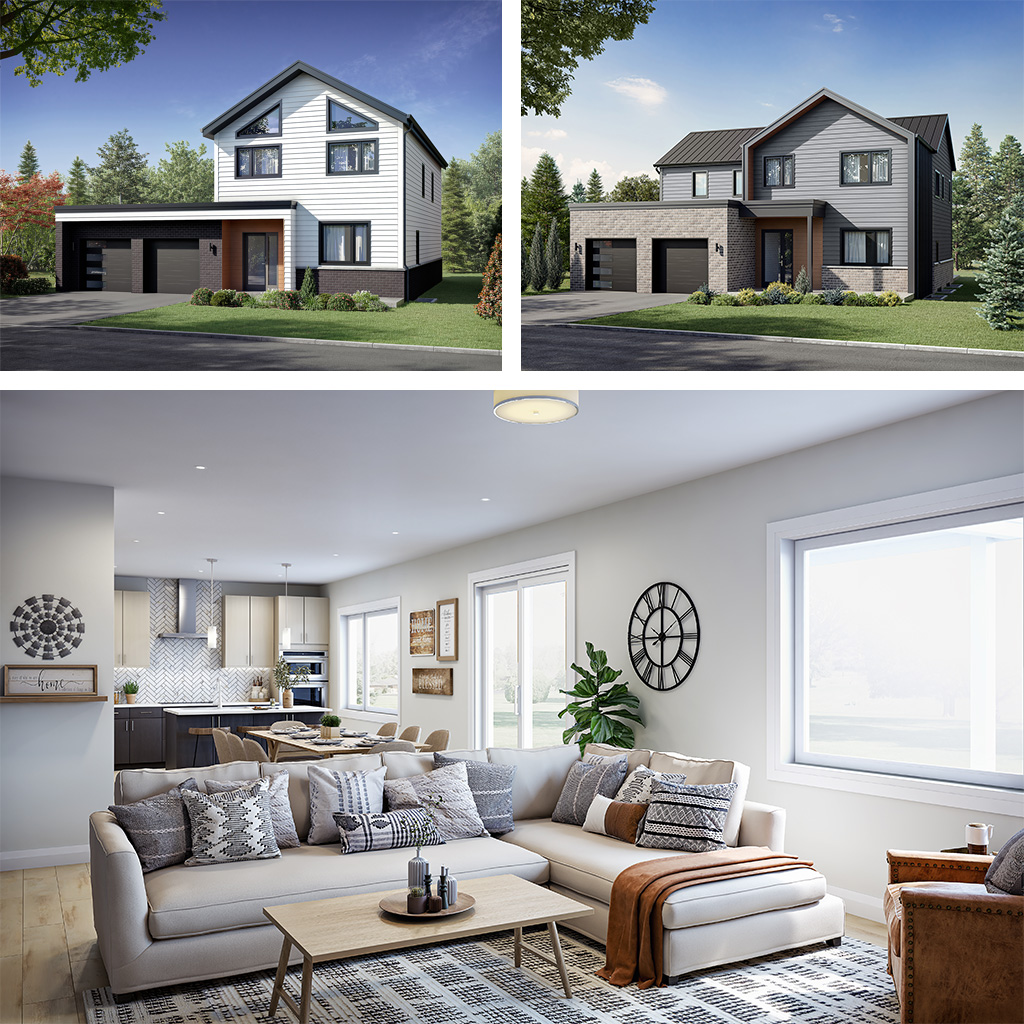 You'll enjoy a more comfortable indoor experience with efficient smart home features, renewable energy options, and superior building standards. 
Sinclair Homes delivers a home that is more efficient, more comfortable, more durable, less stressful and easy to maintain.
Enjoy your healthier home!
Download our community brochure and discover visionary home designs and the included luxury features. New release of single detached homes at The Village Farm in Embro is coming soon. Don't miss out, register here.
Sinclair Homes is excited to provide you the best living experience related to your new home in one of our communities. If you're looking for a quality build new home, feel free to sign up for one or all of our communities or get in touch.