Discover Scenic Lookouts and Natural Wonders near Meaford Ontario
Southern Georgian Bay is famous for its captivating beauty, pristine wilderness, and breathtaking views. It's just one reason why people looking to live close to nature are excited to learn more about our upcoming master-planned new home community in Meaford. Nestled along the shore of the Bay, this new four-season community is just minutes from some of the area's most popular conservation areas, walking trails, and lookouts. Here are just six fabulous destinations to explore.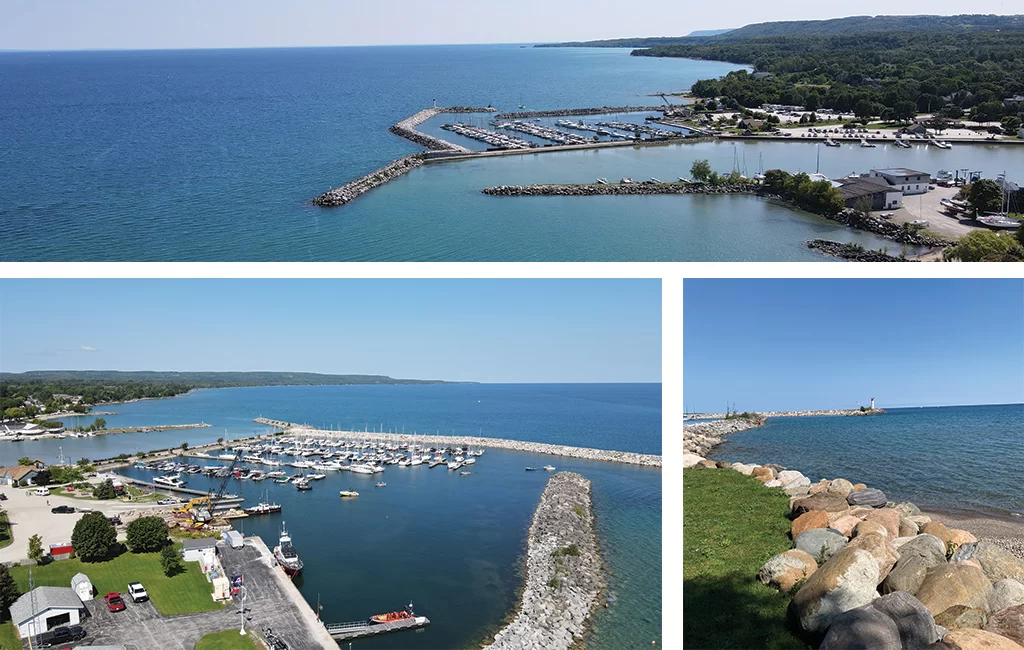 Bighead River Conservation Area
You don't even need to leave town to access Bighead River Conservation Area. Spanning more than 400 acres, this protected area begins in Meaford's Beautiful Joe Park and offers picnic areas, nature trails, and plenty of fishing. 
Bring your walking shoes and hike the 6 km Trout Hollow Trail which runs alongside both sides of the river. Watch as anglers try their luck catching trout and salmon in the fast-running waters, or see how many songbirds you can spot as the trail meanders through the woods. During the fall season, marvel at the fiery tapestry of changing leaves. In the winter, strap on your snowshoes or cross-country skis and immerse yourself in the tranquility of the manicured trails.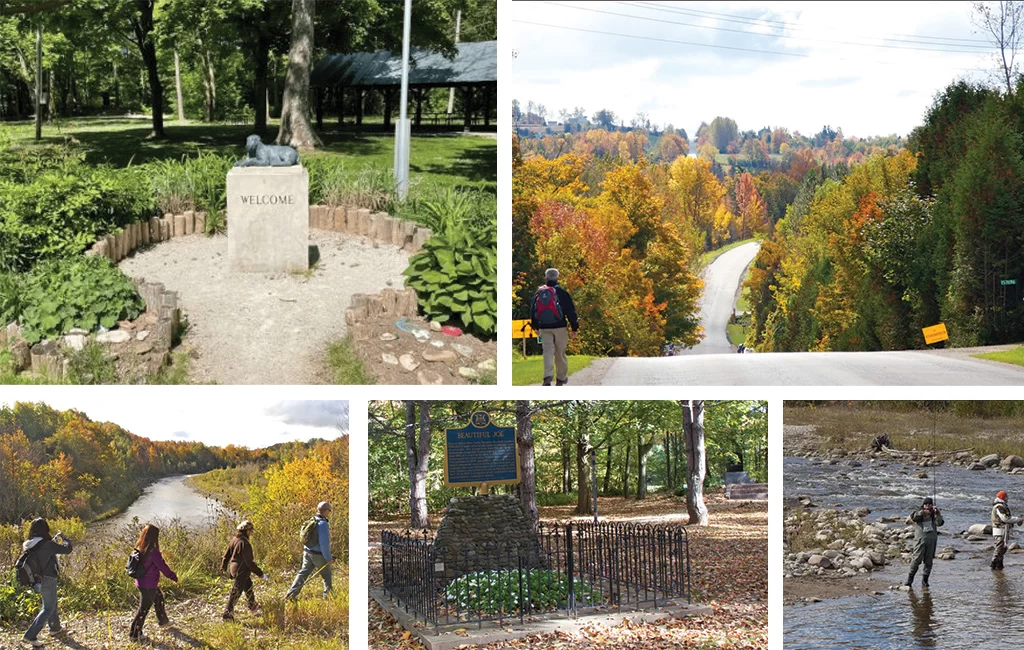 Irish Mountain Lookout
Located just 10 minutes from Meaford, the Irish Mountain offers sweeping views over Georgian Bay, Nottawasaga Bay, and parts of the Niagara Escarpment, as well as the lush forests and apple orchards of the countryside below.
The lookout is only a short walk from a small parking lot, making it an ideal place to stop and take in the view. Bring a packed lunch and take advantage of the picnic tables and restroom facilities to enjoy a peaceful break surrounded by nature. Bring your binoculars to do some bird-watching, and don't forget to snap a selfie on the Meaford Big Red Chair!
Inglis Falls
Situated in the heart of Inglis Falls Conservation Area just outside of Owen Sound, Inglis Falls is a must-visit destination for nature lovers and adventure seekers. 
This 18-metre-high waterfall was created by the Sydenham River meeting the edge of the Niagara Escarpment. Experience the thrill of the rushing water, which has carved a deep gorge at the base of the falls. On a clear day, visitors can take in a view that stretches all the way down the valley to the city of Owen Sound and its harbour.   
The surrounding conservation area offers almost 8 km of well-maintained walking trails that meander through lush forest, where you can discover more than 20 varieties of ferns, a historical flour mill, colourful wildflowers, and a variety of songbirds.
Only a 30-minute drive from Meaford, Inglis Falls is a perfect day-trip in any season. So, pack your hiking boots and your camera, and prepare to be amazed by nature's beauty.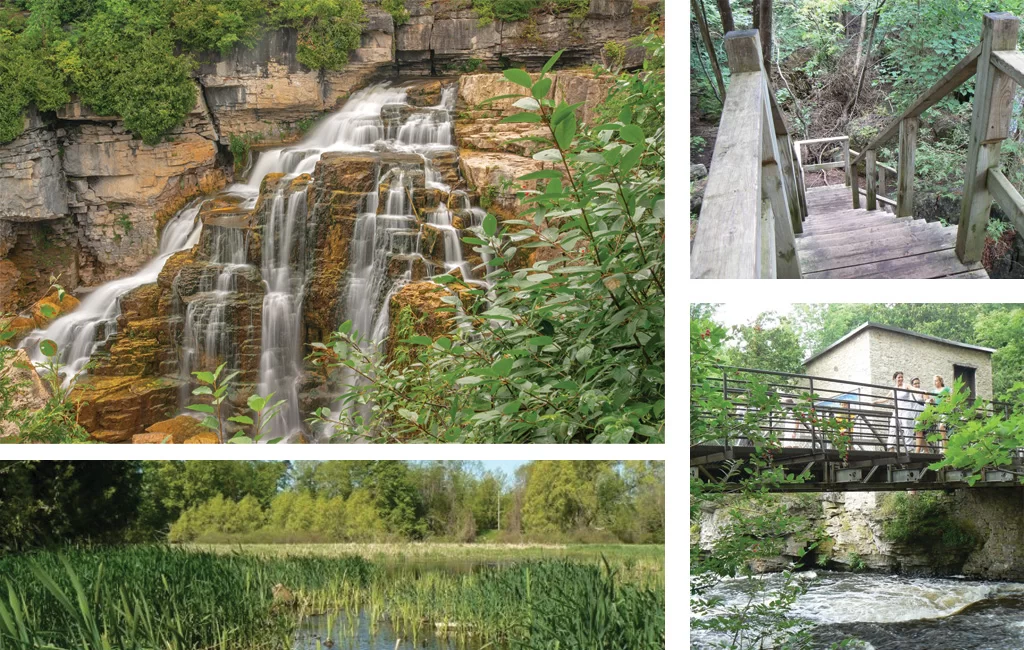 Silent Valley Nature Reserve
Located less than 20 minutes from Meaford, Silent Valley Nature Reserve is an oasis of peace and tranquility. With a network of well-maintained trails suitable for all levels, it is a popular spot for hiking, birdwatching, and snowshoeing. 
The reserve boasts a varied landscape that was formed by glaciers, early pioneers, and industrial forestry. Visitors to Silent Valley can still find evidence of glacial debris – including crevices and caves – an abandoned homestead with its tangled apple trees, and the scarring of logging. 
Silent Valley may also be the only nature reserve with a plane crash site. In 1970, a pilot and three passengers were killed when their Cessna 205 came down in a partially wooded area during a violent thunder storm. The debris has been formed into a makeshift monument. 
Now under the stewardship of the Bruce Trail Conservancy, Silent Valley offers a sanctuary for a wide variety of plants and animals, making it an idyllic retreat for nature lovers looking for a fascinating day of hiking.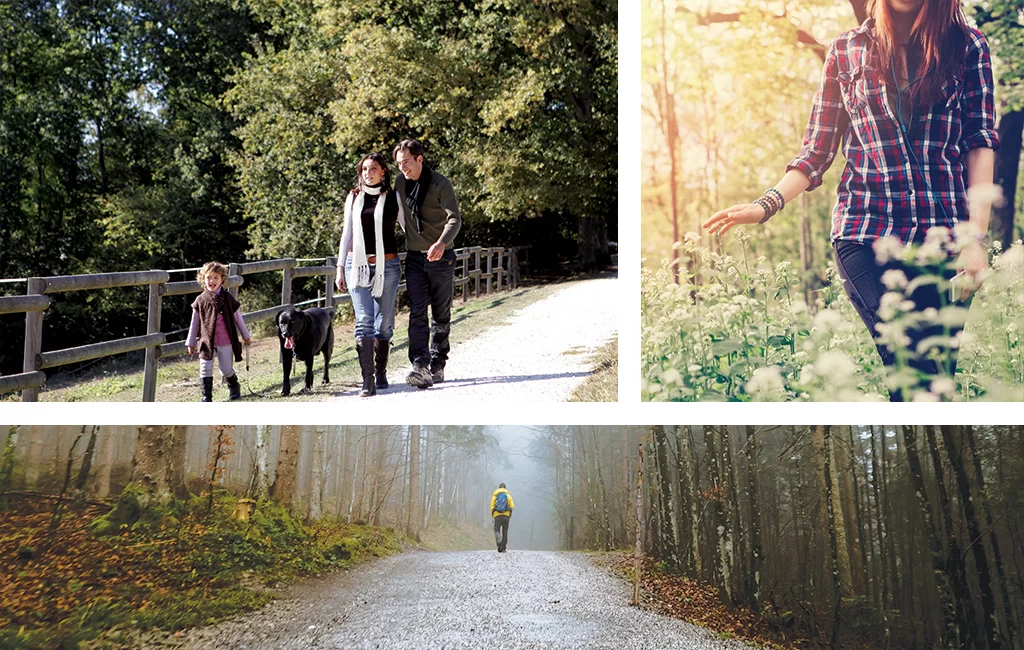 Bruce Trail
The Bruce Trail is Canada's oldest and longest trail system, covering more than 890 km from the Niagara River in the south to Tobermory in the north. In Meaford, the Bruce Trail runs through the Bighead River valley and along the Niagara Escarpment to the Bayview Escarpment Nature Reserve. 
Here, beginner hikers can explore the beauty of the area on the Bayview Escarpment Provincial Nature Reserve Trail. This 5 km loop trail winds through pine trees and forest before gradually climbing towards the Escarpment where you can rest and take in awe-inspiring views of the rugged cliffs and turquoise waters of Georgian Bay.  
Epping-John Muir Lookout
The Epping-John Muir Lookout is another place to enjoy panoramic views that will take your breath away. Located in a 12-acre conservation area just 15 minutes south of Meaford, the lookout offers sweeping views from Georgian Bay to the rolling hills of Beaver Valley. 
The Epping-John Muir Lookout Conservation Area is named after John Muir, the American founder of the international conservation movement who lived in Meaford in the 1860s. With ample parking, a picnic area, washrooms and access to the Bruce Trail, the park is a true gem for nature lovers looking to explore the region's flora and fauna.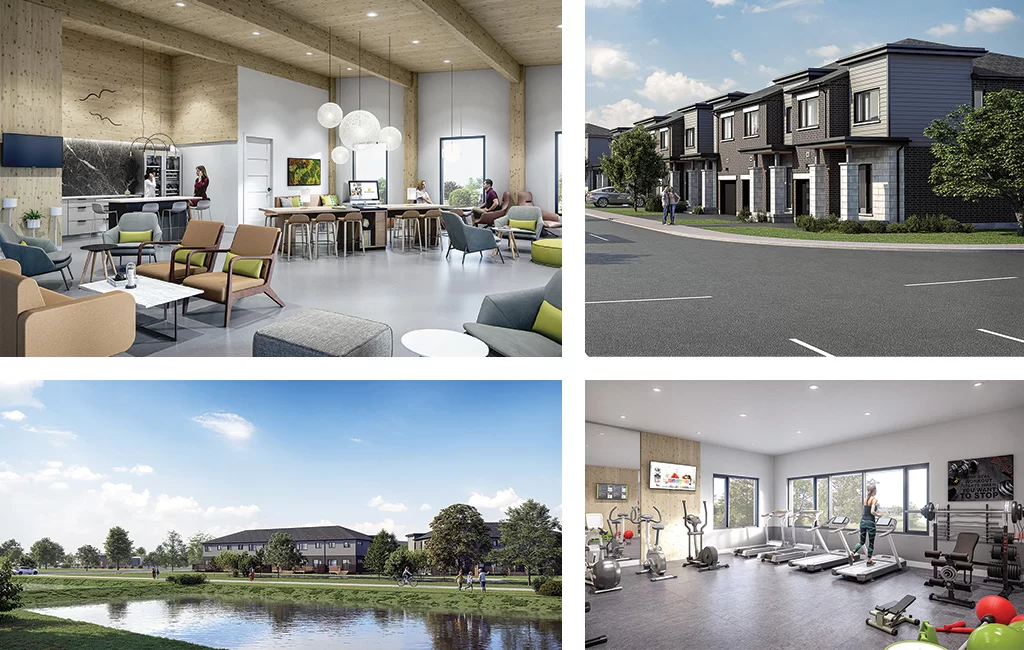 Come home to Baybounds
People travel from all across Canada and beyond to enjoy the spectacular scenic lookouts and natural wonders of Southern Georgian Bay. But when you call Baybounds home, the pristine beauty of the region will be right in your back yard. 
Located in Meaford – just steps from the shore – Baybounds will be a new master-planned community of luxury condos, two storey towns, bungalow and bungaloft townhomes, featuring an exciting common area with a Club House, meeting room with WIFI and pickleball courts, gym, common landscaped green area and more…so you and your family can enjoy living close to nature without sacrificing all the comforts of home. Register here to be first in line to receive more information on this spectacular community in Meaford.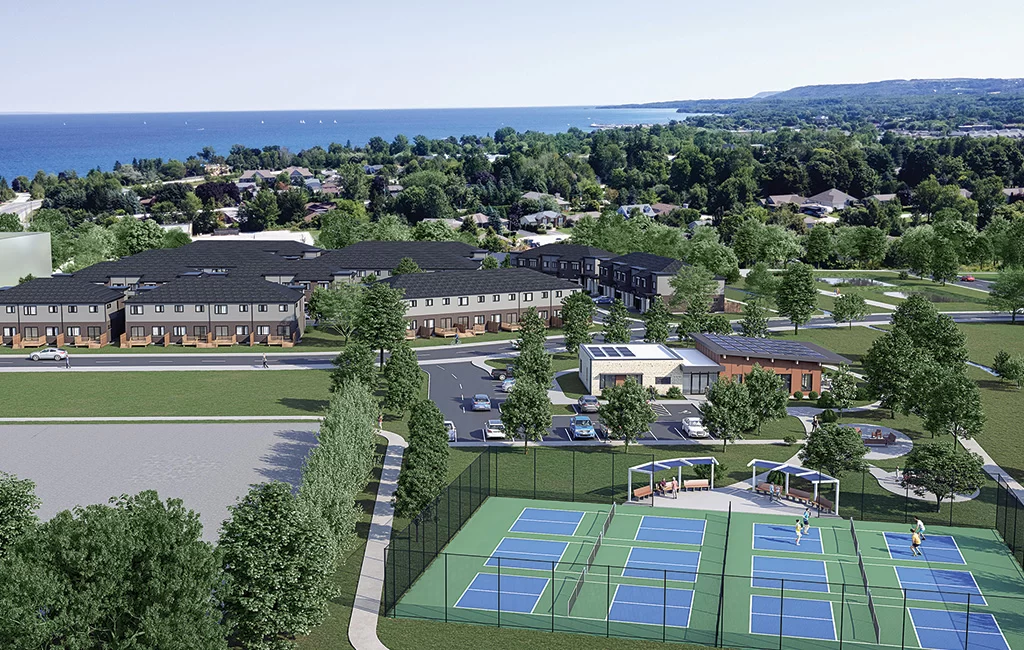 Sinclair Homes is excited to provide you the best living experience related to your new home in one of our communities. If you're looking for a quality build new home, feel free to sign up for one or all of our communities or get in touch.