Enjoy life on the beaches of Meaford, Ontario
When summer heats up, it's time to cool off with a day at the beach. And while Wasaga Beach may hold the record as the world's longest freshwater beach, the nearby town of Meaford is a haven for water lovers looking for a relaxing escape away from the crowds. 
Nestled on the shores of southern Georgian Bay, just two hours north of Toronto, the vibrant community of Meaford offers pristine stretches of sandy shores, crystal-clear waters, and breathtaking sunsets. And you don't even need to leave town to dip your toes in the lake!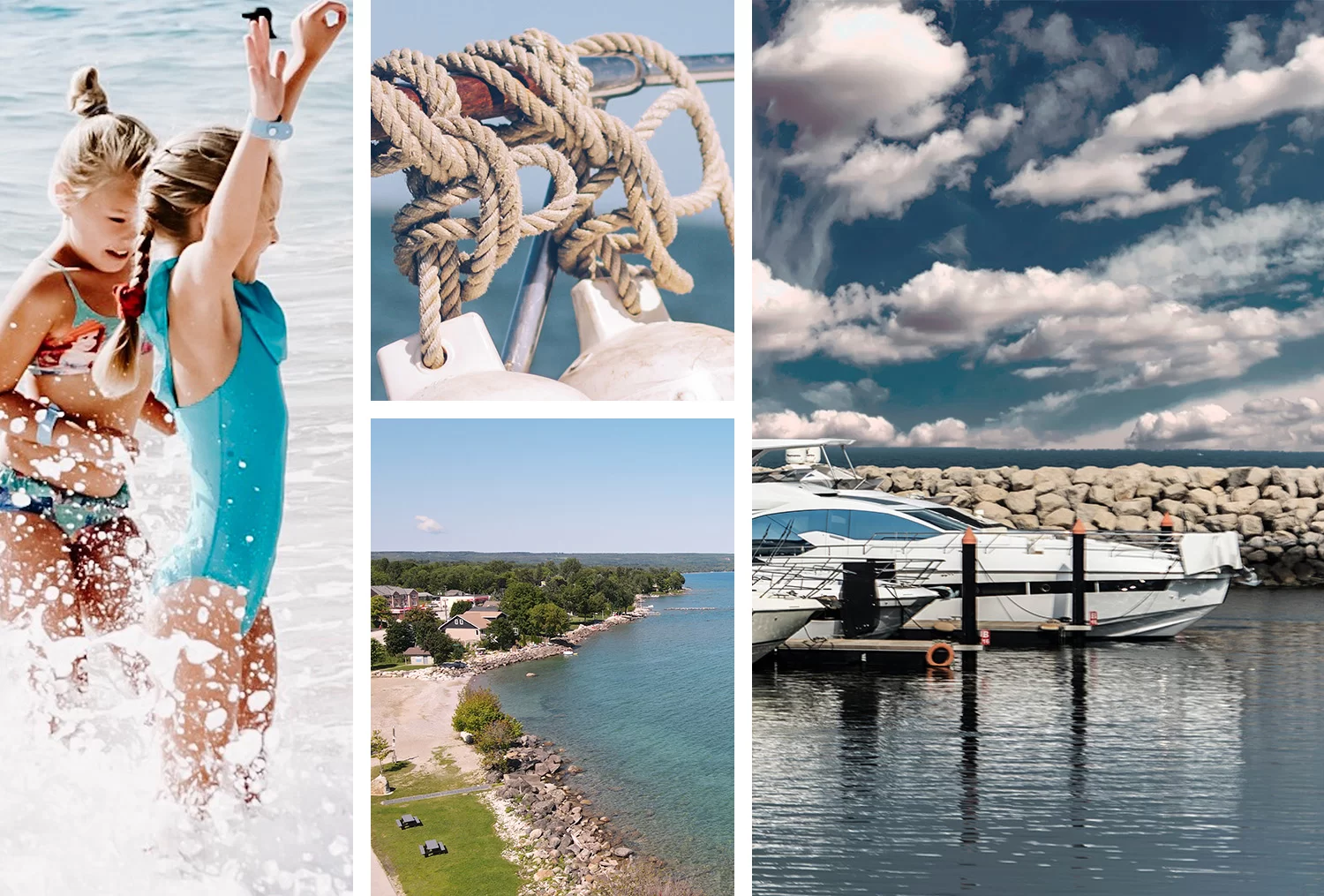 Memorial Park Beach, Meaford
Located right in the heart of Meaford, Memorial Park Beach is a favourite with families who come for its sandy beach, shallow waters, and endless recreational opportunities. In addition to a full-service campground, Memorial Park Beach boasts playground areas, a mini-golf course, woodland walking trails, two pavilion shelters, public washrooms – and free parking. There's even a stretch of beach dedicated for dogs during the summer months, while our four-legged friends have full run of the park in the off-season. Whether you want to relax in the sun, take a refreshing swim in the bay, play beach volleyball with friends, or let your dog live their best life, you can do it all at Meaford Memorial Park Beach.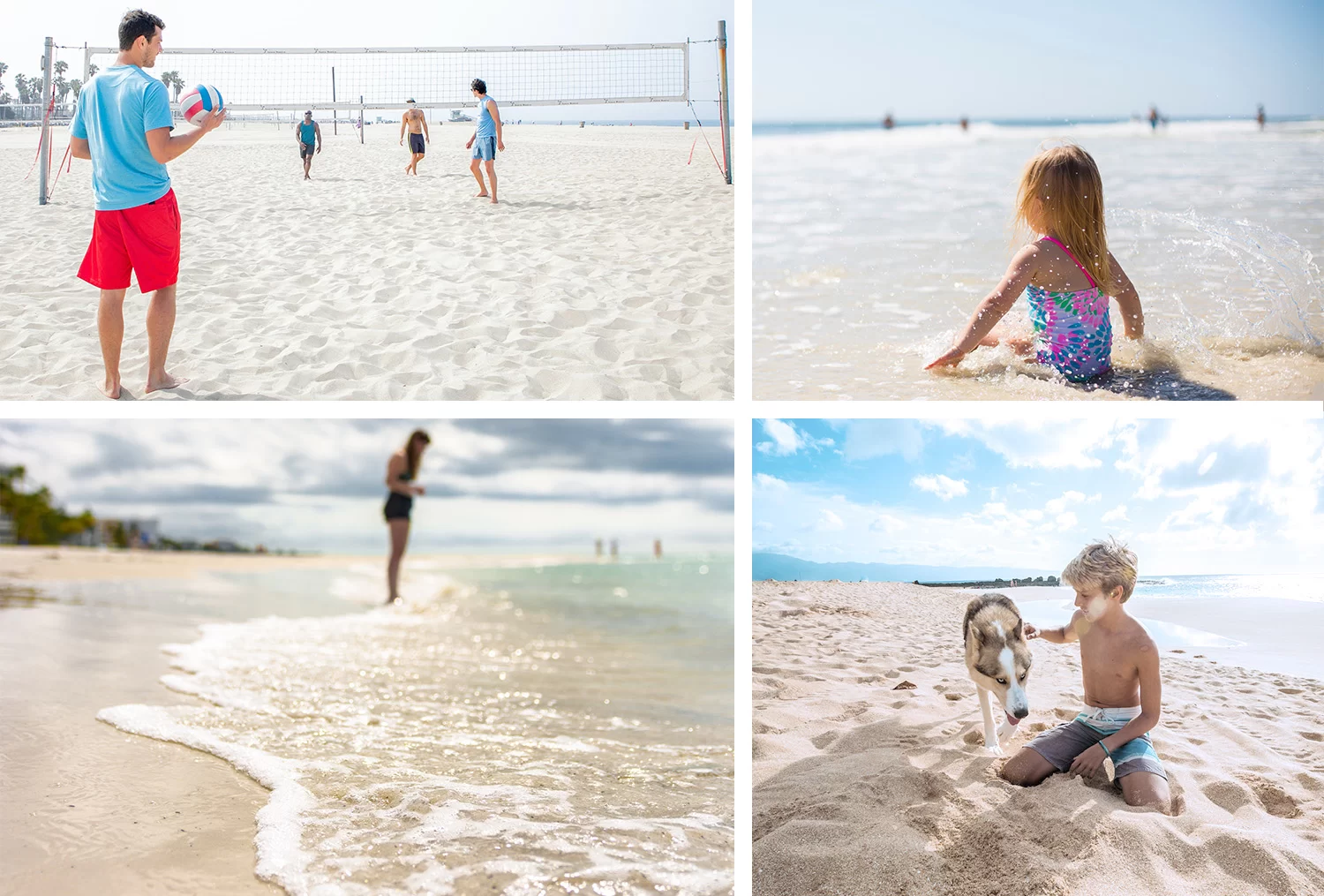 Meaford Harbour Beach
Also known as Southside Beach, Meaford Harbour Beach is quieter than Memorial Park Beach, making it the perfect spot for people looking to relax and unwind. Take in the scenic beauty of the bay, go for an invigorating swim, or enjoy a leisurely stroll along the waterfront. A charming lighthouse adds a touch of history to the surrounding park, which is a favourite location for family picnics. Wander down to nearby Meaford Harbour where you'll discover a lively marina, splash pad, playgrounds and a seasonal farmers market. If you're up for some adventure on the bay, kayak and paddleboards are also available for rent. Learn more about Georgian Bay beaches here.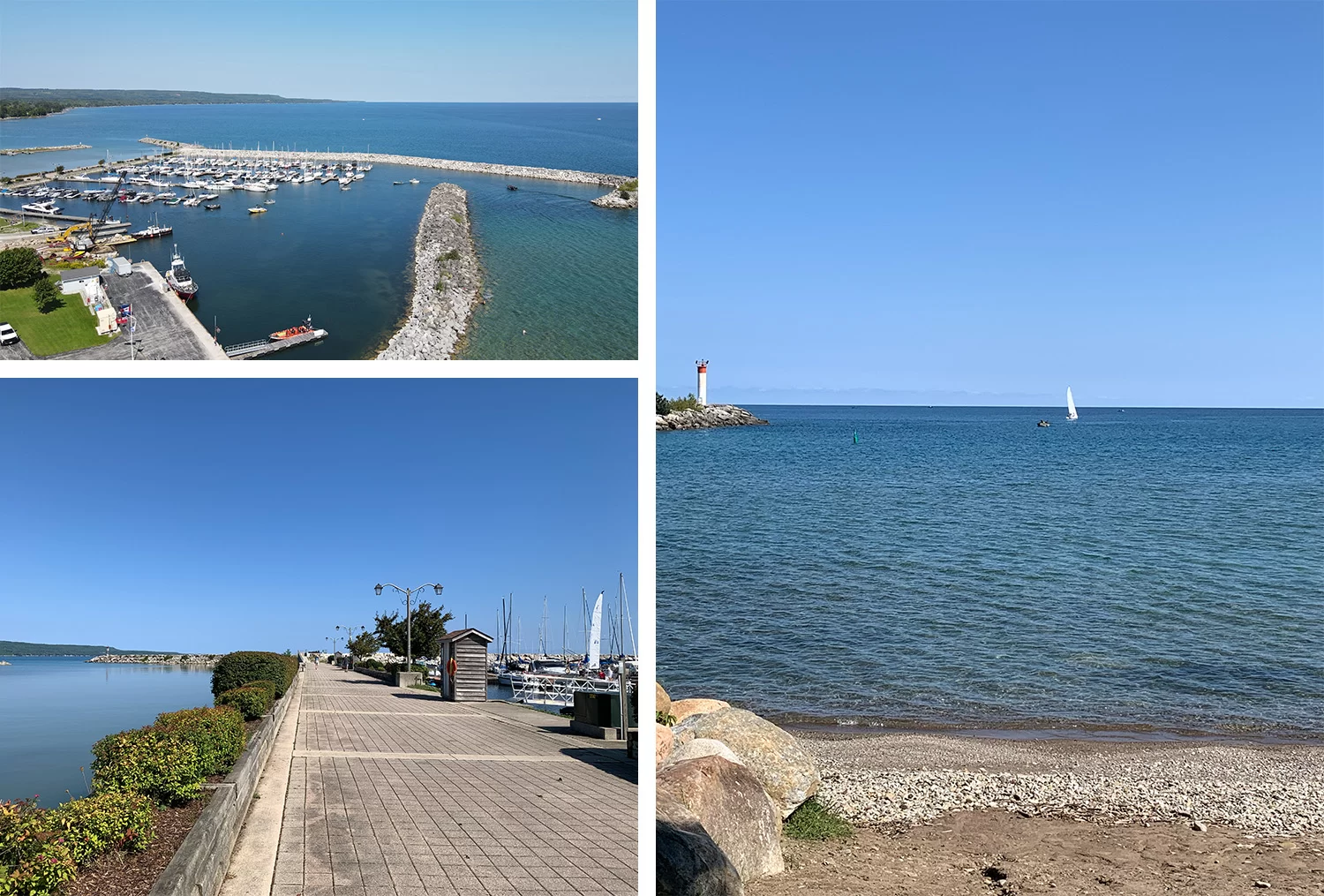 McCarroll Park and Beach
The heart of family fun in Meaford. Enjoy the Apple Splash Pad, playground equipment, newly renovated public washrooms and picnic areas. Just across the road is a small, shaded, sandy beach, perfect for playing in. Next door is the Meaford Museum. Check out the newly proposed master plan with new park features here.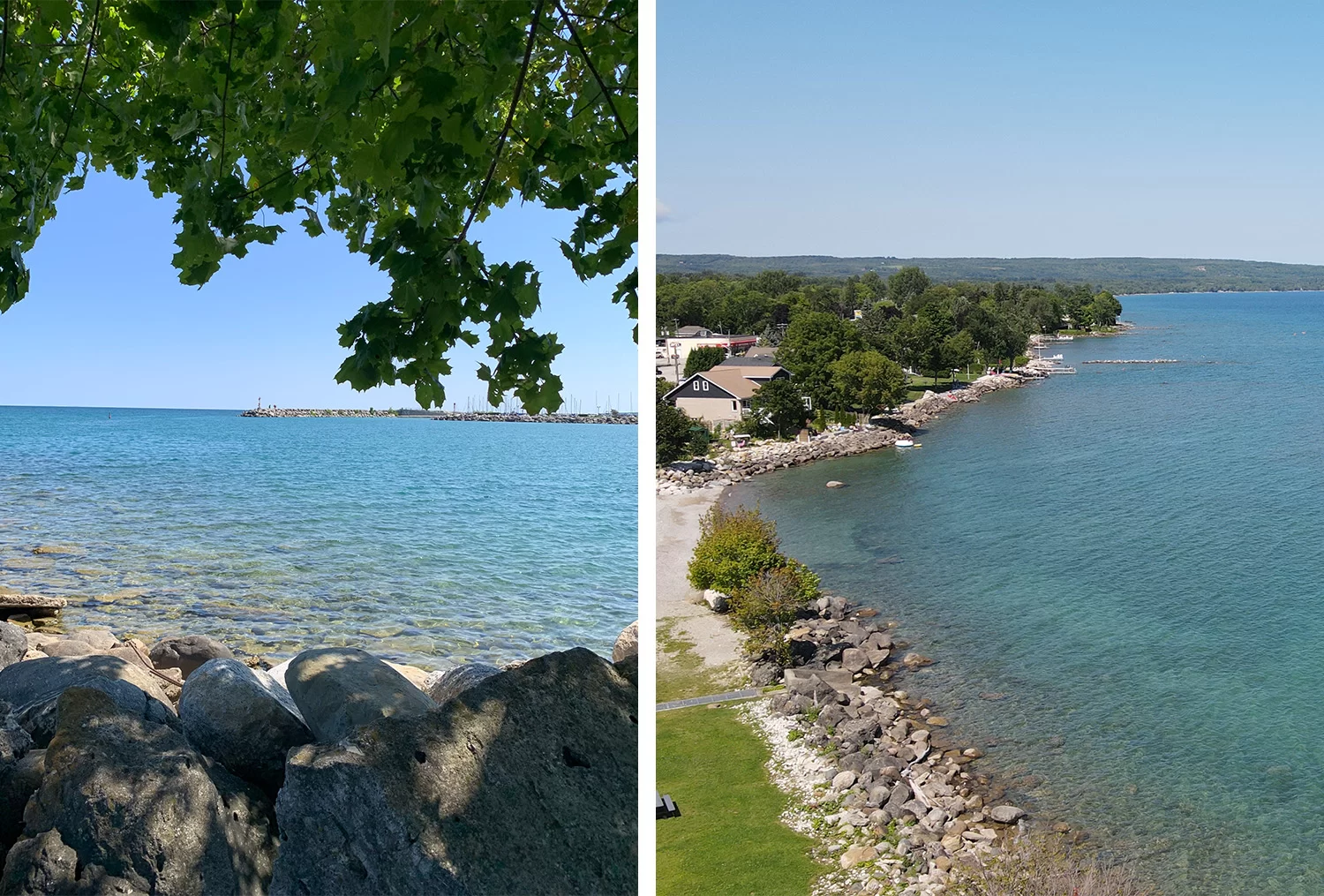 Ainslie Wood Conservation Area
Located at the far west end of the Municipality of Meaford, Ainslie Wood is on the shores of Georgian Bay, just north of Leith. Boasting 523 metres of beautiful, untouched cobble beach, a picnic area, a nature trail, and visitor parking.
David Johnston Park
The park includes accessible enhancements including a mobi matt to get those with mobility challenges to the waterfront. Read more about the accessible mobi-matt here.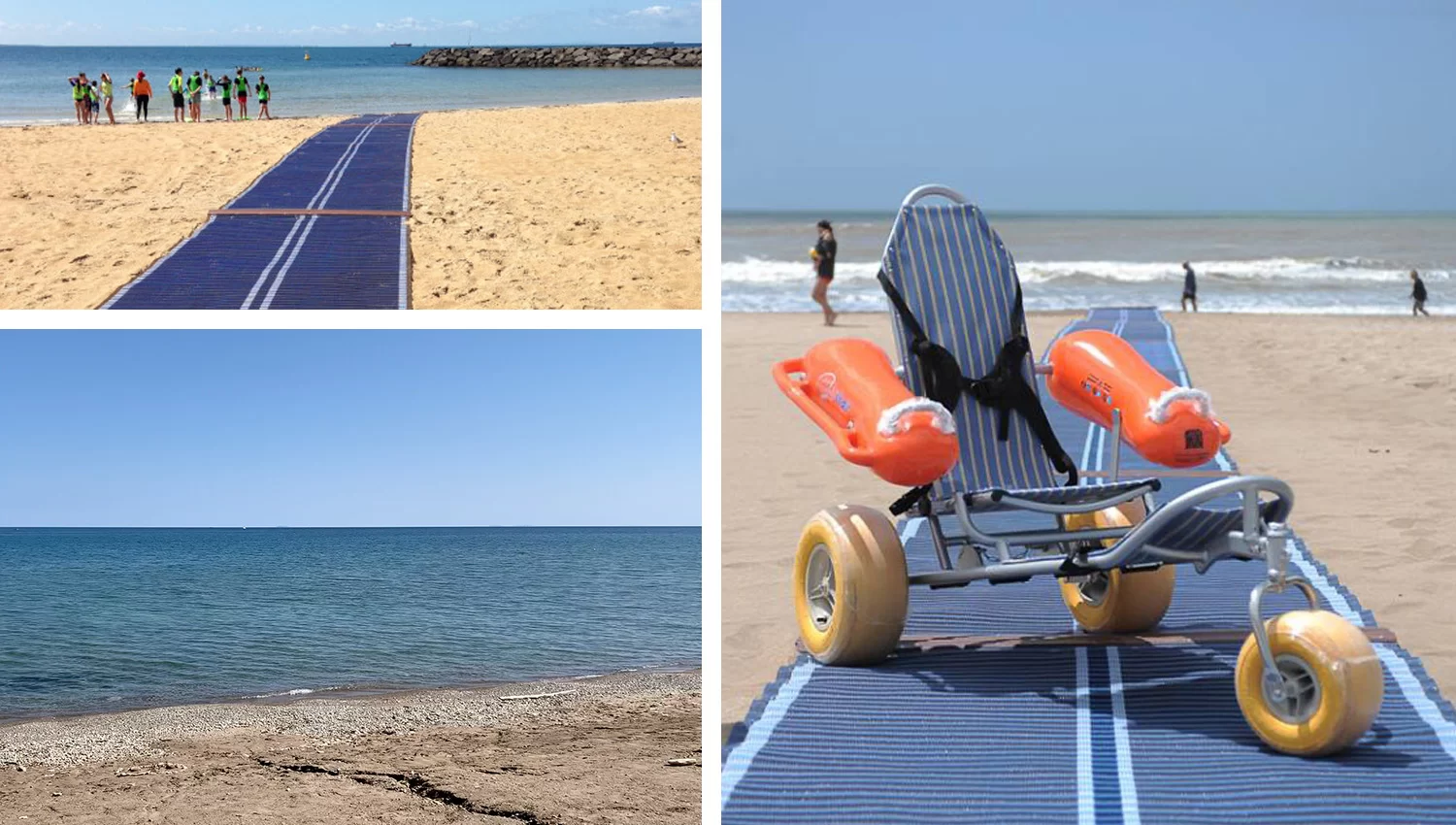 Your home near the beach
When you call Georgian Bays home, Meaford's bustling waterfront and sandy beaches will be minutes from your front door.  Located just steps from the shore – This new master-planned community of luxury condos, two story towns, bungalow and bungaloft townhomes, will feature a welcoming common area with a Club House, meeting room with WIFI, pickle ball courts, gym, common landscaped green areas and more. Surrounded by some of the most beautiful nature Ontario has to offer, you and your family can enjoy a four-season active lifestyle – without sacrificing all the comforts of home. Register here to be the first to receive more information about this spectacular new community in Meaford.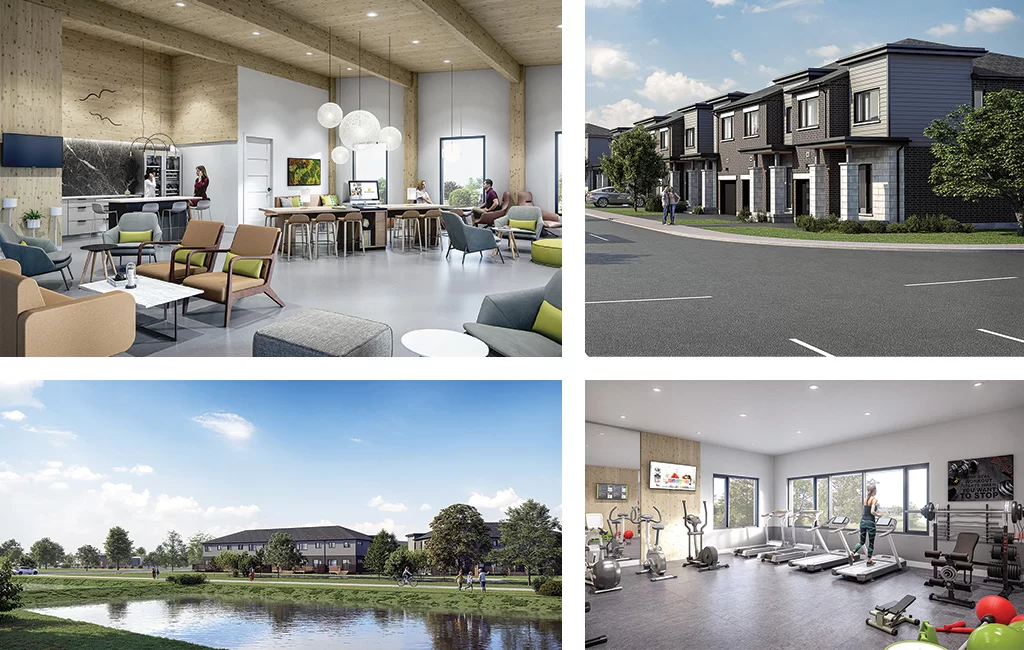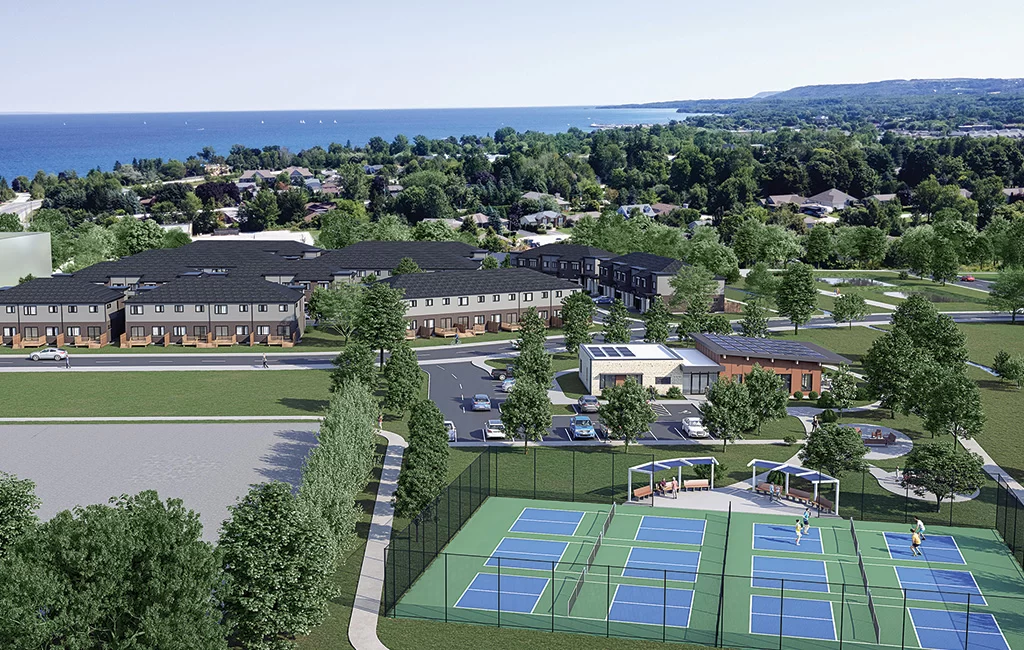 Sinclair Homes is excited to provide you the best living experience related to your new home in one of our communities. If you're looking for a quality build new home, feel free to sign up for one or all of our communities or get in touch.