In the midst of life's daily hustle, trying to reduce our waste, lessen our environmental impact, and increase sustainability may feel like a daunting and confusing task.
Does shopping local help reduce waste and improve overall sustainability? Does owning an EV (Electric Vehicle) help increase sustainability? What about shopping at the big box grocery stores? Do they accommodate sustainability? So don't feel bad when keeping up with the three R's – Reduce, Reuse, and Recycle – gets tough.
At Sinclair Homes, every home we build is a netzero home, built for quality, comfort and sustainability. We have learned a great deal about how to increase sustainability and we want to share some easy tips and tricks for minding sustainability in your home. It's only as hard as you make it, so let's make it EASY!
Sustainable Sheets and Décor
How can you decorate your home in a sustainable way? Two great ways are to repurpose items, so that they don't have to be made new, and to buy local to cut down on the energy used in shipping, while supporting local business. When you do shop at big box retailers, or other major chains, take the time to learn the company ethics and what programs they have in place to improve sustainability.
An easy first step in committing to going green is finding some sheets that are comfy, stylish and sustainable! We spend a third of our lives in bed, and deserve that space to be non-toxic and eco-friendly. This not only helps the planet's health but yours too! Snoozing in organic cotton, hemp, tencel, or bamboo linen, offers a comfortable sleep with no worries that your health or the planet's is compromised.
For more information on décor or bedding, you can start by exploring great Canadian and U.S. brands such as Made Trade, Under The Canopy, and Pact. In the Simcoe area be sure to check out great local retailers like "Sleep & Dream" and "Sloths & Molasses" or see what sustainable options are available at major retailers like The Brick or Leons.
Netzero is Nice
At Sinclair Homes, we believe that longevity starts with efficiency. Our industry-leading building practices deliver homes with sustainability in mind and homes that not only comply with Ontario Building Code standards for energy efficiency — they surpass them.
The benefits of a net zero home feature environmental health, while still focusing on healthy and comfortable living. Benefits include reduced allergens in your home, fewer temperature fluctuations, no cold drafts, reduced mold buildup and many more factors that increase and maintain the resale value of your home!
Consider Natural Cleaning Products
Nothing is better than a clean home and selecting products that also aim for environmental cleanliness is a bonus, especially on your wallet! Natural cleaning products like vinegar and essential oils get the job done just as efficiently, cost less in the long run and can last quite a long time. For more information on some natural cleaning recipes for every area of your home, click here.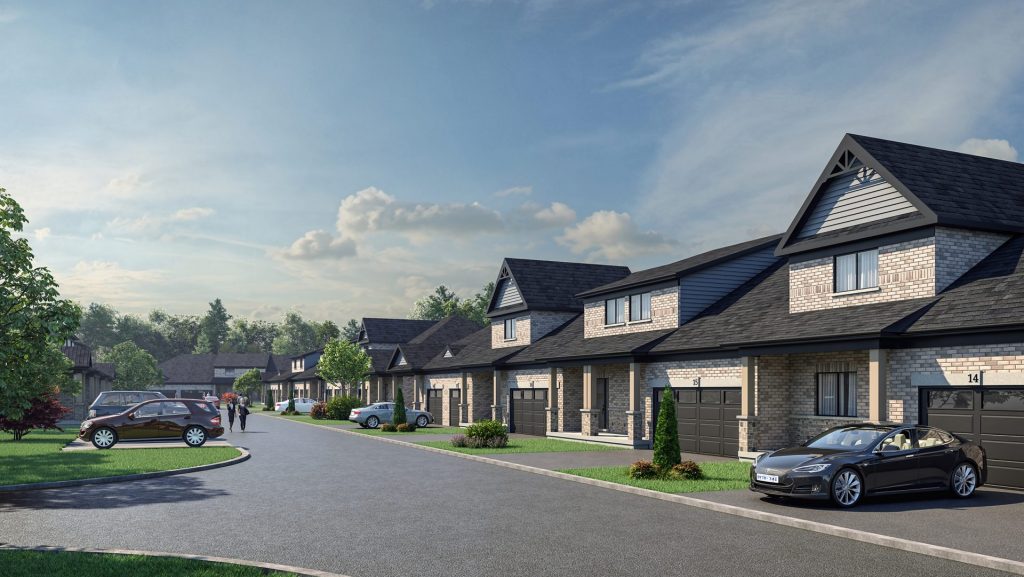 EV Friendly
Ontario's electricity grid is primarily supplied by hydro and nuclear power, with natural gas only making a small portion of the mix (9.5%), and coal completely phased out. While the debate continues over when and how the province will completely phase out hydrocarbons, the majority of provincial power generation is already CO2 free, which helps Electrical Vehicles reach their sustainability potential. Sinclair Homes will be including Electric Vehicle charging stations in their new Nestings Community.
Want to see more?
The Nestings Community is proud to build NetZero homes in its many communities and contribute to sustainable living. For more information or to receive VIP access to the launch of Nesting's new builds, click here. For a downsizing retiree or growing family that thinks small town living is a great fit, take a look at our virtual tour of the Nestings Community or get in touch.