If you're considering a move in the Ingersoll area, you have lots of options. Detached or semi-detached? Rent or buy? But one of the biggest decisions you'll make is whether to buy a resale home or a new build. At Sinclair Construction, we believe that buying a new build opens up a range of possibilities.
You Don't Need to Find a Contractor
When searching for your new home, finding a resale home that has everything you're looking for is rare. Whether it's replacing the floors or installing a brand new kitchen, you're bound to need a contractor for something. If you're buying a new build home, the contractor is there with you every step of the way – you don't need to seek one out.
There's Room for Customization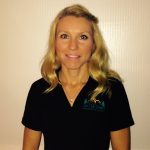 Why buy a home that isn't quite what you want, when you can have the home of your dreams built for you? Sinclair Construction's very own Joanne Buder helps all of our clients with every detail of their new home to ensure your new home is exactly how you envision it. You'll receive a complimentary design consultation where you will personalize your home from start to finish. We will expertly guide you through the design and selection process to make your dream home become reality. Joanne is well-known for providing great design services and extensive advice to new homeowners. While some companies may expect you to make all of your decisions within an hour, Joanne sometimes spends hours at a time with a single customer to choose every design element and amenity.
You Get a Warranty
Resale homes don't come with a warranty, and if you hire a contractor to help renovate your older home, they're not guaranteed to give you a warranty either. With new builds, you always receive a warranty on your home. In Ontario, all home builders are required by the government to offer warranties and meet coverage requirements set forth by the provincial government.
We Can Make Your Home Accessible
Do you or someone in your family have accessibility requirements? Adapting your resale home to make it more accessible can be a pain – and sometimes it's not even possible. If you have mobility issues or accessibility requirements, we can work with you to create a custom design layout to fit you and your family's needs.
Contact Sinclair Construction in Ingersoll today to find out how else we can help you build the house of your dreams.
[/et_pb_text][/et_pb_column][/et_pb_row][/et_pb_section]