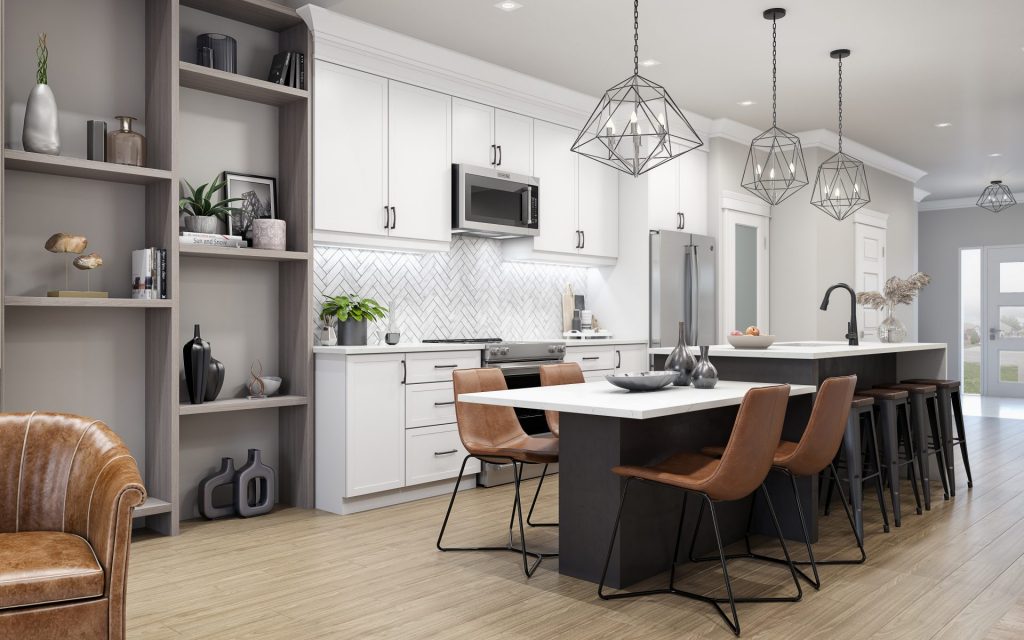 At Nestings, a new luxury bungalow townhomes community in Simcoe, Ontario, Sinclair Homes offers main-floor living with the interior features and lifestyle new home buyers desire.
Bungalows continue to be the preferred choice of many home buyers who love the advantages of open floor plan: affordability, accessibility, and charm. Sinclair Homes is proud to provide families an open concept that suits a lifestyle promoting comfort, convenience and traditional elegance.
Sinclair Homes offers homebuyers the simplicity of main floor living with all the natural benefits to the ones looking for comfort, quality and convenience in their new home.
The Downsizing Benefit
In response to the concern by homeowners of all ages that their current dwelling is larger than they really need and often requiring more costly maintenance for unused space, the benefit of main floor living is evident when considering living with greater ease and with features that allow more time to enjoy life's pleasure and relaxation in a new home.
Child-Friendly Homes
Whether they are your own children, your grandchildren, or under the care of a sitter, open-concept living provides families with children or visiting grandchildren a greater peace of mind. With carefully designed floor plans and home designs, the children will have safer playtime and you will have less worry that they may trip and fall. While outdoors children are minutes away from various community-focused education, recreation, and other activities. There are many possible adventures including visits and tours of the Long Point Biosphere Reserve and experiencing the amazing collections on historical Lake Erie shipwrecks at the nearby Port Dover Harbor Museum.
Unlimited Accessibility
The pandemic and stay at home orders has offered many new home buyers a new opportunity of working from home and to reconsider the amount of space they actually need in carrying out their daily working from home routines and their lifestyle. Accessibility to the most commonly used and productive spaces in the home can be better defined in the open concept bungalow. Whether through age or disability, those with mobility issues, will experience the greater freedom afforded by the Sinclair promise to adjust and customize their Nesting's home to meet their needs for personal accessibility.
King Of The Castle 
Irrespective of the family size, the best time-saving tip when it comes to home repair and maintenance is to purchase a home with a low maintenance philosophy. One of the best parts about the main floor living is that the lower demand and attention to home maintenance means more time available to spend with the people you love. You may enjoy a trip to the Simcoe community and its many attractions such as shopping at the Simcoe Farmers Market for fresh fruit and produce or perhaps something more adventurous such as a tug boat ride in the tranquil Lynn River.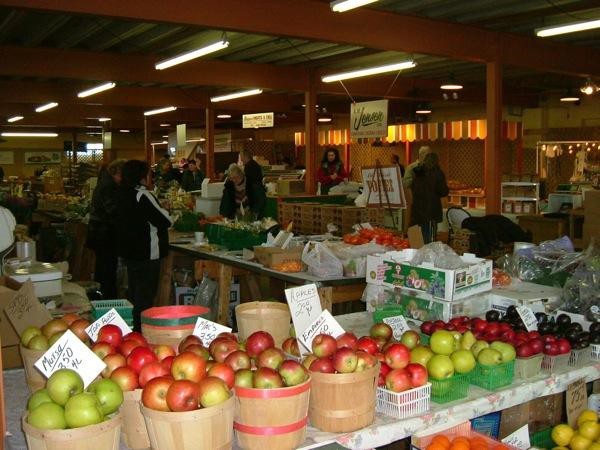 Inside the Simcoe Farmer's Market. Vendors include bakeries, produce, butchers, local cheese, preserves, VQA wines and much more.
Sinclair Homes is proud to provide you the best living experience in your home in the Nestings Community of Simcoe, Ontario. For people who are a downsizing or busy parents who think that main floor home could be a great fit for their family, take a look at the Sinclair portfolio or get in touch.