ECO MODERN
COUNTRY LIVING
COMING SPRING 2022
To the Heart of Southwestern Ontario
Discover serenity and uncomplicated living in a stunning natural setting, surrounded by the tranquility of lush green fields, gentle rolling hills and immense natural beauty, in the heart of a vibrant farming community.
The village of Embro and surrounding areas offer amenities such as:
playing fields and playgrounds
entertainment options such as cafés, restaurants and community theatre
indoor sports arena at the nearby community centre
a branch of the Oxford County Library
numerous conservation areas
150 km of scenic trails for hiking and biking, and many other amenities.
With access to Highway 401 just 10 minutes away, major urban centres are a short drive:
London — 25 minutes
Kitchener-Waterloo — 40 minutes
Hamilton — 55 minutes
GTA — 80 minutes

ECO, MODERN HOMES
FOR MODERN FAMILIES
Single detached homes will be available for families seeking quality, comfort, energy efficiency and a healthy indoor environment.
Your new home will combine modern exterior designs and open-concept floor plans, built to the high standards of Net Zero building science. You'll experience a more comfortable indoor experience:
reduced allergens and pathogens in your home
superior noise reduction
no temperature fluctuations
no cold drafts or cold feet, and
no foggy windows due to condensation.
Renewable energy options, smart home features and superior building standards deliver a home that is more efficient, durable and less stressful to maintain, with greater resale value.
Enjoy a LIFE less complicated!
Be first in line to view floor plans and receive updates on this community, along with pre-construction pricing and VIP access.

52′ & 65′ Lots
SINGLE DETACHED
DOUBLE CAR GARAGE
2 STOREY HOMES
COMING SPRING 2022 TO EMBRO, ON.
DON'T MISS OUT
LIMITED NUMBER OF HOMES AVAILABLE!
REGISTER NOW!
DEVELOPED IN PARTNERSHIP WITH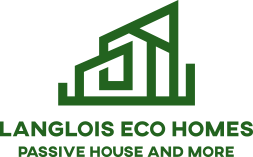 At Langlois Eco Homes, our aim is to make a place for home builders and home buyers who value climate-conscious building, who share our passion for superior quality, durability and lowering the carbon footprint of today's homes. Your home should reflect the value you place on caring for the earth.
Learn more here: langloisecohomesltd.com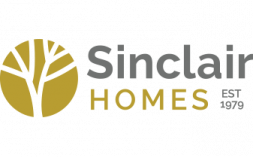 At Sinclair Homes, we aim to exceed the standards and accentuate the details. We specialize in creating single-family homes for families, empty nesters, and more. Our team is known for their integrity, their experience in the industry, and their commitment to craftsmanship.
Learn more here: sinclairhomes.ca